This little loop of metal has come a long way. The term
carabiner
comes from German, "karabinerhaken" which means hook for a carbine. Before they were saving your life, the first carabiners were used for sailing and weren't made to support a load. They usually just had a spring loaded wire closure, which was not made to catch a person's weight, when they… say… fell off a tower.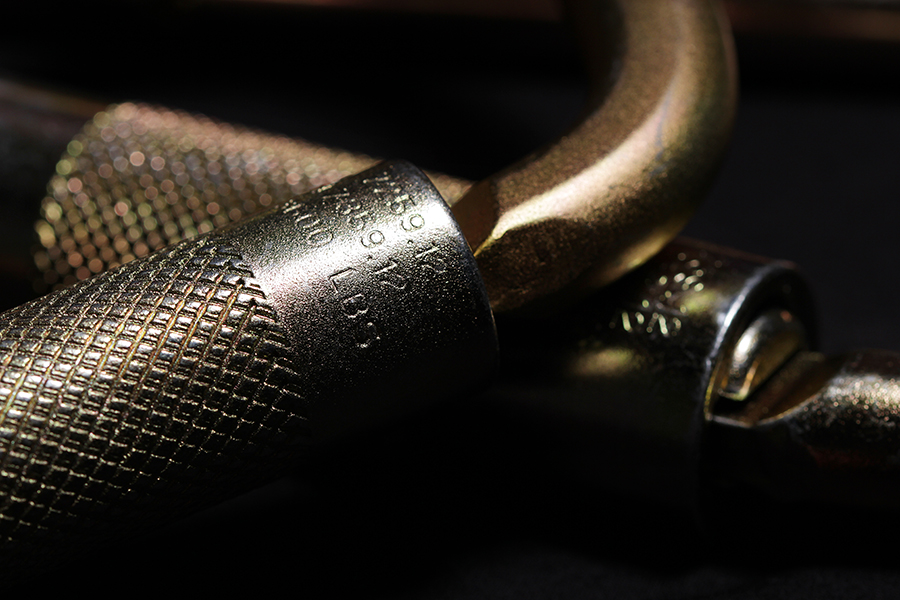 The first
load-bearing carabiners
were hand-forged steel. Lighter aluminum versions came around WWII but there were no safety features, such as auto-twist gates. And the shapes were pretty basic ­– usually just an oval, which led to cross-gate loading, causing the ropes to slip out. That's bad. Obviously, a lot has changed over the decades. Carabiners are better, and you should be pretty pumped about that. Instead of an oval, there are offset D shapes or larger pear-shaped carabiners. The closing function is much better. Instead of a light wire gate, there are screw or auto twist gates. Each revision has made the carabiner more functional and safer. That's good.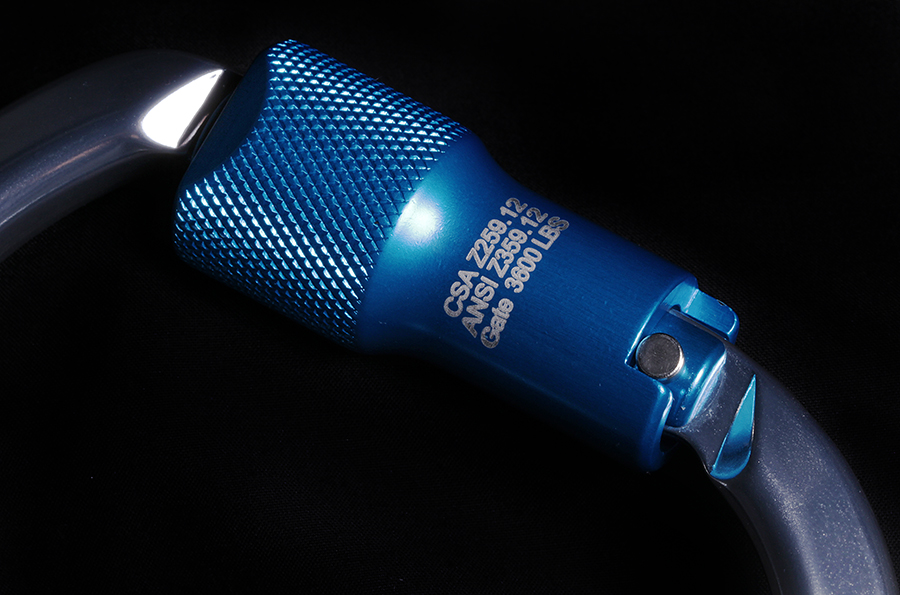 In our industry, carabiners must comply with specific regulations. The
American National Standards Institute (ANSI)
says that for a carabiner to be used in fall protection it must have a strength rating of 5,000 pounds, or 22 kilonewtons and gate strength of 3,600 pounds, or 16 kilonewtons. The tested and approved ratings are always stamped or printed somewhere on the carabiner and gate. If you're not sure if yours are rated, or the stamps aren't visible…
DON'T USE THEM!
! (In case you were wondering: A newton is the force required to accelerate a one-kilogram mass one meter per second per second. 1000 N = 1kN = 224.8 lb force) OK! Enough math. There are obviously a wide variety of carabiners, and they all have the same basic parts:
The body, which is a loop
The gate and hinge, which open to allow attachment
The inner sleeve, which is what the gate twists around
Different
carabiner
options may work better for one application over another. Â 
GME Supply
can help you select the best one for you, so you can
Climb Higher!