We've covered a few different Petzl items before. Their Jag haul system, their helmets, the Avao harness… And now, a couple of their super-efficient, extra light progress capture pulleys.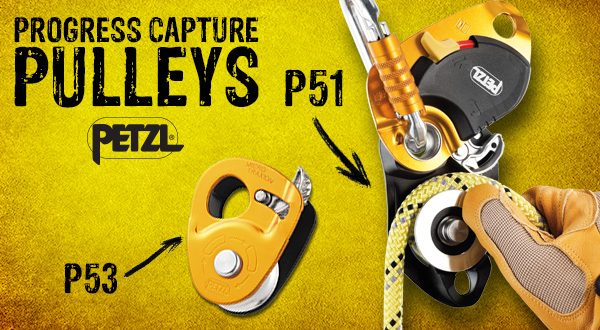 The P51 Pro Traxion Progress Capture Pulley is 95% efficient. Thanks to the large 38mm sheave, and sealed ball bearings, this thing makes lifting and lower very easy. Add in the fact that it has an aggressive progress capture lever that even works in snow and ice. Learn more in the video below:
Looking for something even lighter? The Petzl P53 Micro Traxion Progress Capture Pulley brings almost as much smooth efficiency to the party, but in a mini form factor. Weighing only 85 grams, this pulley is ideal for rescue kits, or compact systems. It has all the great features of its big brother, just more compact. We cover it in here:
Head over to our Petzl category to see all their great gear. And this week only, save 15% on it all! Just use promo code PETZL15OFF at checkout!