Protecting your skull is an important part of job site safety. After all, without your head – it's kind of hard to do anything. This week our Gear Experts® are going to break down the all-new 3M SecureFit X5000 Series ANSI Safety Helmet.
The Features
---
Let's start with the basics of this helmet. Like most standard helmets it features suspension and adjustment options. But 3M has taken these basic features a step further to create a quality helmet that breaks the status quo.
Suspension
This helmet features 3M Pressure Diffusion technology in the suspension to increase both comfort and security. In fact, the Pressure Diffusion reduces the force on your forehead by up to 20% when compared to older styles of 3M helmet suspension. The suspension also has been designed to sit lower on the head to further reduce the pressure and increase both comfort and security.
Adjustments
What good is a helmet that has comfortable suspension if the helmet doesn't fit on your head you ask? Well, with 15 different adjustment settings that allow for a range of different height and front-to-back settings, you won't have to worry about that anymore. Plus, the smooth, turning ratchet suspension system makes the headband adjustments quick and easy.
Additional Features
This helmet doesn't just stop at basic features like suspension and adjustment options. It also includes accessory slots and clips integrated into the helmet that are compatible with a wide variety of 3M accessories. And, it includes a UVicator sensor that is installed on the helmet. The UVicator sensor changes color from red to white over time as it is exposed to UV (ultraviolet) light. Once the color has changed to white it indicates that that the helmet should be retired due to UV exposure.
Design
---
You'll notice as soon as you look at the helmet that it doesn't look like a traditional safety helmet. That's because the design is inspired by modern climbing helmets. Who said you can't be safe while looking cool? And, the brimless design ensures that you have a better awareness of hazards.
Standards
---
Now we get to the most important part – standards. After all, you need to know if this helmet is something that you can use on a specific job site. All 3M SecureFit X5000 Series helmets meet ANSI Z89.1-2014 and are Type 1 helmets. We covered helmet standards in more detail in our Safety Helmets 101 blog post. We also have a free Safety Helmets 101 poster that you can download from our Knowledge Base.
Options
---
This helmet comes in a wide variety of options. First, you can choose if you want standard or reflective. Then you can choose whether you want a vented or non-vented helmet. The last thing you can choose is color. This helmet is available in a total of 8 colors.
For more information about the 3M SecureFit X5000 Series ANSI Safety Helmet you can view the product here or click here to contact one of our Gear Experts®.
**The content of this blog is not intended to replace proper, in-depth training. Manufacturer's instructions must also be followed and reviewed before any equipment is used.
3M SecureFit Safety Helmet: The Video
---
Gear Up with Gear Experts: The Podcast
---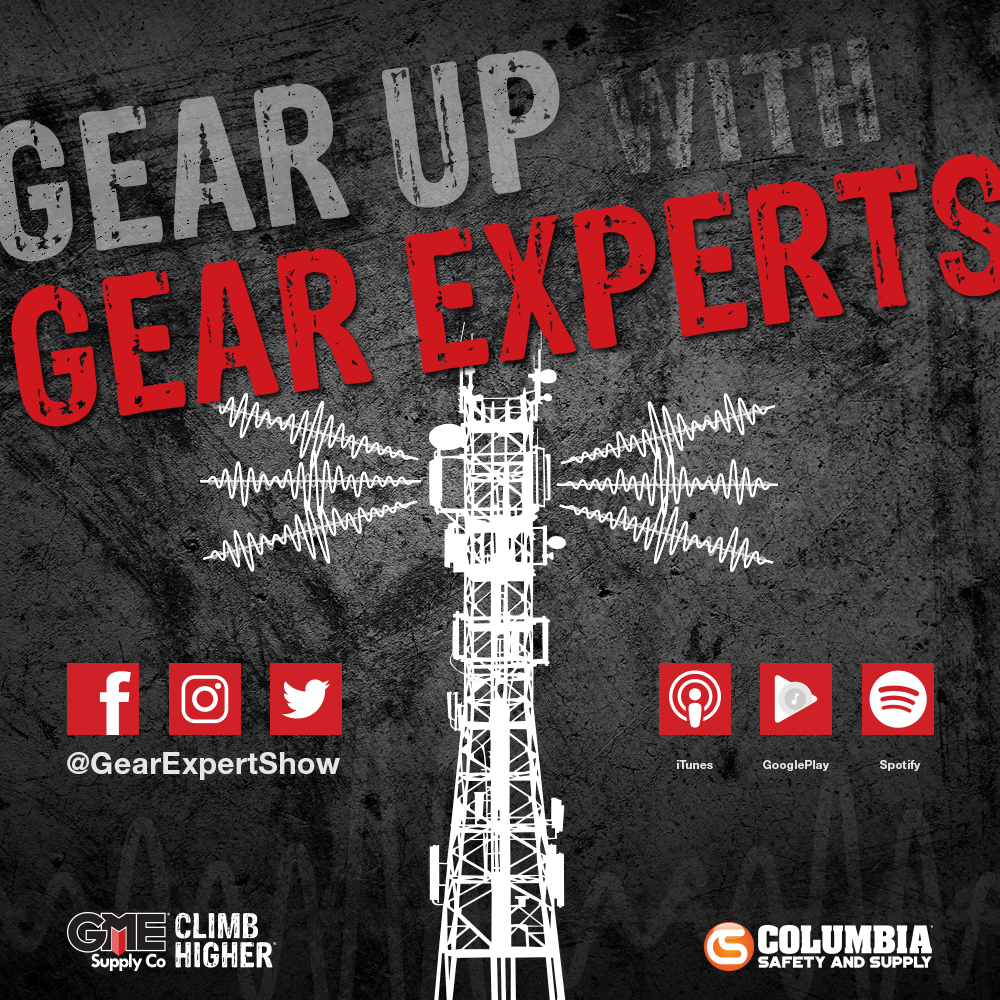 If you haven't already checked out Gear Up with Gear Experts, our podcast dedicated to at-height, industry, and construction, it is available for download! You can find it on all major podcast listening platforms like Apple Podcasts, Spotify, Google Play Music, + your favorite podcatcher of choice. And, you can head on over to gearexperts.com to follow us on social media, check out our detailed show notes, and sign up for updates.
Get Social
---
Be sure to follow us on social media to keep up with everything GME Supply has going on.
Facebook | Instagram | YouTube | Twitter | LinkedIn

We're Also on Snapchat
---
Simply snap or screenshot this image ↓ to follow GME Supply!