With the 5G rollout in full swing accurate antenna alignment is going to be more important than ever. This week, our Gear Experts® are going to cover the importance of accurately aligning 5G small cell antennas to maximize high-band mmW frequencies and Massive MIMO beamforming antenna performance.
5G Challenges
---
5G is a massive leap in cellular technology that will bring near gigabit mobile speeds. It will open up new opportunities for a range of industries from consumer to public health and beyond. But, as with any leap in technology, there are roadblocks that have to be overcome. 5G brings some new challenges that aren't as prevalent with typical LTE antennas on a tower or monopole.
Coverage vs Speed
---
In dense city landscapes, the deployment of 5G will be carried on the backs of small cell antennas that are mounted on buildings, light posts, or any structure that can be used to support an antenna and position it in the direction it needs to be. The reason for this is because of coverage distance.
Small cell antennas have an extremely powerful signal strength – and they need to in order to transmit 5G. But, as a trade-off for power, the distance they can cover is severely diminished. That means these antennas will need to be positioned closer to the ground.
Line of Sight
---
Carriers are using 5G New Radio modeling software to develop their network and rollout plans. But, this software isn't perfect when it comes to identifying nearfield RF obstacles that could render the antenna useless. That's where the RF Vision Antenna Aligner from 3Z comes into play. It features a line-of-sight target camera that can help installers both identify and record potential antenna obstructions when performing on-site surveys. Once you've achieved a comprehensive antenna alignment with a line-of-sight survey a report is automatically generated of the site for sharing with the carrier.
Small Cell
---
The RF Vision is a versatile aligner and fits most antenna types. It features GNSS dual frequency technology to deliver accurate alignment readings – even in high-density urban areas. But, with that being said, aligning small cell antennas still isn't a walk in the park. Small cell antennas are typically housed in a cylindrical canister which conceals up to 3 directional antennas.
Alignment can be easier with the use of the small cell reference plate for the strap clamp that comes with the RF Vision. In fact, the small cell reference plate is so simple to use that you simply attach it and line up the tool with the correct antenna. Let's go ahead and break that down, too.
Small Cell Reference Installation and Use
---
The first step when using the small cell reference plate is to install the rubber bumpers to protect the small cell housing. Next, you want to mount the reference plate on the bottom of the strap clamp pointing in the same direction as the rubber bumpers. Please note that you will need to flip the mounting plate for the alignment tool so that it is pointing in the opposite direction of the bumpers and reference plate.
Once the tool, mounting clamp, and reference plate are securely attached, locate the reference arrow on the bottom of the small cell antenna. That arrow tells you which direction each antenna is facing within the canister. Line the reference plate up with the desired antenna and strap the mounting bracket down tightly so it can't be moved. Now, you're properly lined up with the antenna and you can proceed with aligning the antenna.
If you've got more questions about the 3Z RF Vision Antenna Alignment Tool or small cell antenna alignment, click here to contact one of our Gear Experts®.
We've covered many of the features, accessories, and financing programs offered by 3Z in past blog posts which you can find by clicking here.
**The content of this blog is not intended to replace proper, in-depth training. Manufacturer's instructions must also be followed and reviewed before any equipment is used.
3Z RF Vision Antenna Aligner: Small Cell Mounting – The Video
---
Gear Up with Gear Experts: The Podcast
---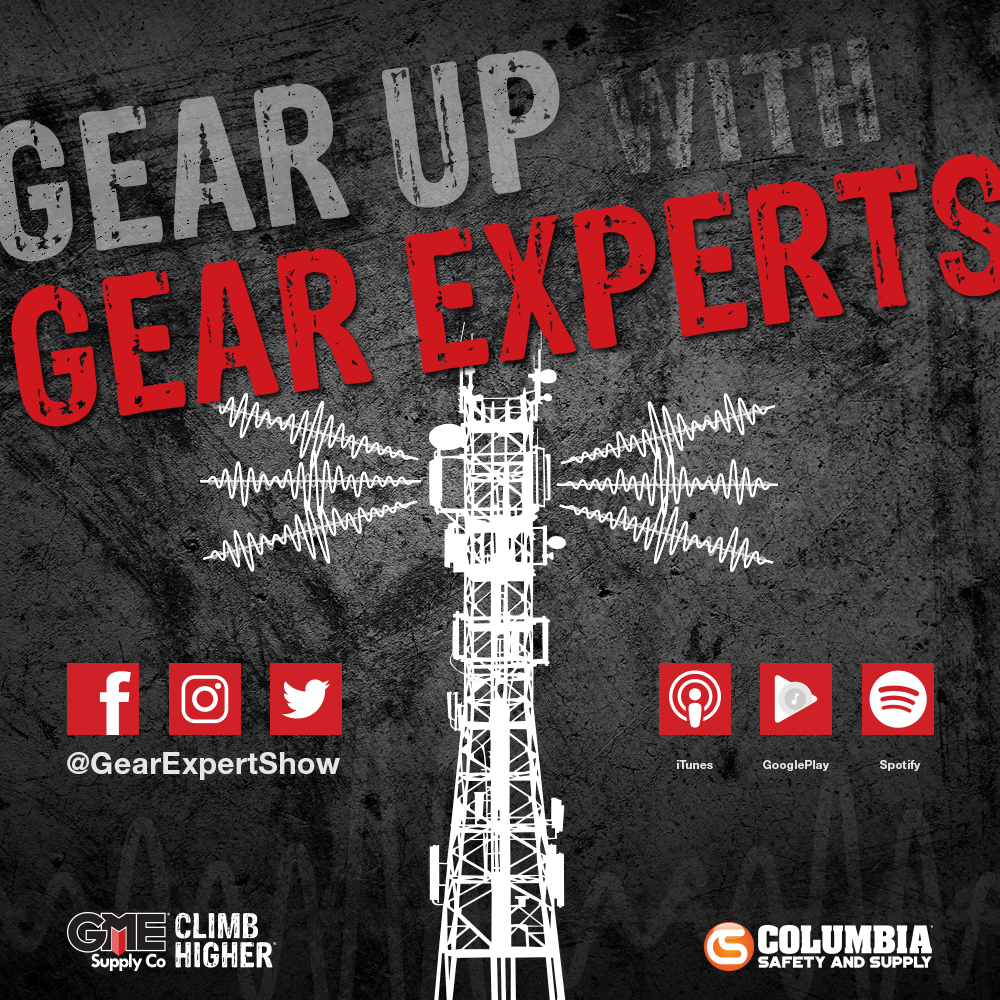 If you haven't already checked out Gear Up with Gear Experts, our podcast dedicated to at-height, industry, and construction, it is available for download! You can find it on all major podcast listening platforms like Apple Podcasts, Spotify, Google Play Music, + your favorite podcatcher of choice. And, you can head on over to gearexperts.com to follow us on social media, check out our detailed show notes, and sign up for updates.
Get Social
---
Be sure to follow us on social media to keep up with everything GME Supply has going on.
Facebook | Instagram | YouTube | Twitter | LinkedIn

We're Also on Snapchat
---
Simply snap or screenshot this image ↓ to follow GME Supply!