Sterling Rope
is the leading manufacturer of life safety rope, sewn cord, and climbing hardware. Plus, it's all made in the US. Their climbing, rope rescue, arborist, and safety gear is some of the most innovative around. And they guarantee its quality. Sterling Rope hand checks every product before it leaves their facilities.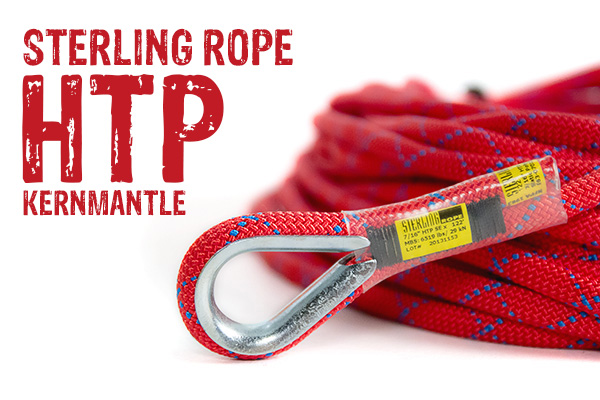 Sterling's
HTP Static Rope
is a one of the most popular, durable, and best performing safety ropes available. This kernmantle rope has overall better durability higher strength and lower stretch than other static ropes, which makes the HTP a great choice for mainline, haul systems, and highline use. With a safe working load of 908 lbs, this strong rope is often used in specialized rescues, rope access, and safety applications, as well. Since it's made with polyester, which is inherently resistant to moisture, the HTP doesn't lose strength or experience increased elongation in wet conditions.  It comes in a number of diameters and lengths. Choose from 3/8", 7/16", ½" or 5/8" in any lengths of 300', 600', 1200', or really, any specific length you require to get the job done.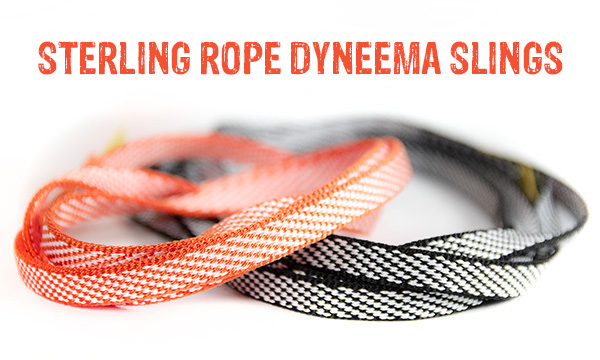 Sterling's
12mm Dyneema Sewn Slings
are lightweight, crazy strong, extremely cut-resistant, and aren't affected by moisture. There are a few different lengths to choose from… 10", 24", 30", or 48". Although these climbing slings have an MBS of 5,170 lbs or 23 kN, they have very little elongation and they shouldn't be used for dynamic falls. The
Pocket Hauler
is the perfect mini mechanical advantage system. It can provide either a 4:1 or 5:1 mechanical advantage, making lifting heavyweight simple. It's ideal for rope rescue, adjustable directional, piggy-backed haul systems, tensioning lines, or a number of other rigging needs. The haul kit comes with two SR mini-double pulleys, 50 feet of 8mm rope with a sewn eye to attach the screwlink, 2 Hawk Autolock carabiners, and a 6mm sewn prusik cord. It doesn't come pre-rigged, so check out our video to see a proper setup. This is just a small sampling of the great products from
Sterling
. See them all
here
. If you have any specific questions, give us a call or chat us online!