It's no secret that at-height work is dangerous and at GME Supply we pride ourselves in helping keep the dedicated men and women in at-height, industry, and construction safe and productive on the job. When talking about safety, a lot of people focus on the equipment. But the equipment is only half of the safety equation. After all, if you don't know how to properly use the safety equipment you have it might not keep you safe. This week our
Gear Experts®
are going to break down some key things to keep in mind when selecting
training courses
for your crew.
Quality
---
The quality of the courses you choose will directly affect your training experience, what information and/or techniques you learn, and your ability to continue to practice once the training is over. Here is a list of things to find out about the training company before you invest your hard-earned money in their courses.
Where did the company's curriculum come from? You want to make sure that their curriculum covers not only the things you need to legally know but also best practices and tip/tricks for self-training and continued education.
How old is the company's curriculum? Safety training companies aren't always known for having up-to-date materials. But there are a few companies out there, like our friends at Safety LMS,  who have committed to updating curriculum a minimum of once a year. Safety LMS knows that things can change faster than most people think and that staying up-to-date is the best way to keep crews safe.
Who is teaching the classes? Having an instructor who simply stands in front of you and reads right out of the book doesn't exactly make for an enjoyable class. Beyond that, someone with no on-the-job experience in the class they are teaching can create a disconnect with students. Finding a training company where the instructors have experience in the industry and who can do more than reading from a book can not only make the class more exciting, but it can give additional insight into the industry and make Q&A sessions easier.
Cost
---
Cost is something that no one is immune to. Whether you are the biggest company in the country or a one crew team just trying to get off of the ground, spending money can often times be stressful. Cutting corners in training might save you some money in the short term, but improperly trained staff can lead to severe financial repercussions in the future. Finding a quality course for your employees not only keeps them safe but keeps the business safe too. If an accident happens due to lack of training not only do you lose out on the money from the time it takes to investigate the accident, but you have the potential to lose future jobs, get tied up in lawsuits, and go out of business completely.
Credentials
---
The credentials of not only the training company, but the instructors too, is an important part of the training process. Some questions to ask when vetting potential training companies include:
Who is responsible for creating the curriculum?
Who are the instructors?
What credentials do the instructors have?
What experience do they have?
It's also always good to check with your colleagues and peer groups to see if any of them have attended a training session and what their experience was. Proper training saves lives and ensuring that the instructor is qualified can make all the difference. If you've got questions about training sessions, or anything training related,
click here
 to contact one of our Gear Experts®. →
Click here
to see our full selection of online and in-person training courses.
**The content of this blog is not intended to replace proper, in-depth training. Manufacturer's instructions must also be followed and reviewed before any equipment is used.
Safety LMS Online Courses: The Video
---
Gear Up with Gear Experts: The Podcast
---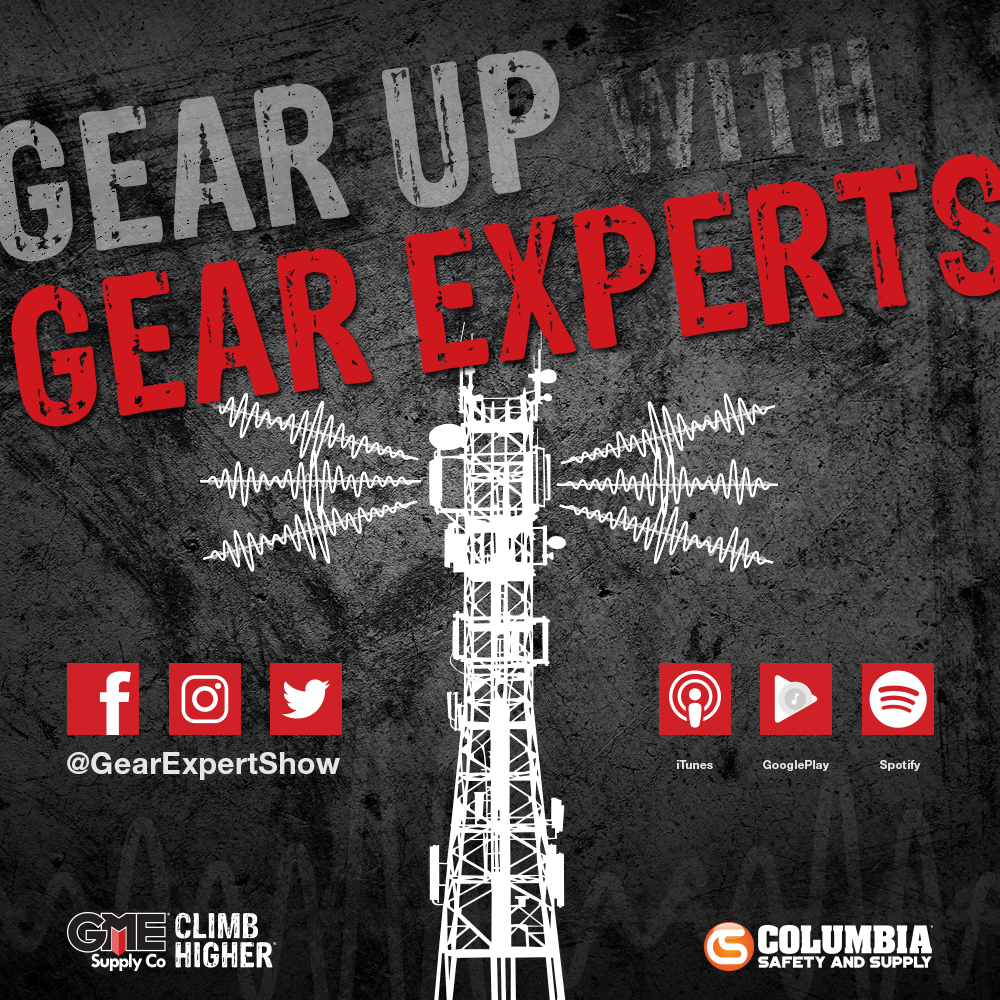 If you haven't already checked out
Gear Up with Gear Experts
, our podcast dedicated to at-height, industry, and construction, it is available for download! You can find it on all major podcast listening platforms like
Apple Podcasts
,
Spotify
,
Google Play Music
, + your favorite podcatcher of choice. And, you can head on over to
gearexperts.com
to follow us on social media, check out our detailed show notes, and sign up for updates.
Get Social
---
Be sure to follow us on social media to keep up with everything GME Supply has going on.
Facebook | Instagram | YouTube | Twitter | LinkedIn

We're Also on Snapchat
---
Simply snap or screenshot this image ↓ to follow GME Supply!