According to Prevent Blindness America, there were well over 200,000 people treated in U.S. hospital emergency rooms for workplace-related eye injuries in a single year. More than 20,000 of those required time off of work. If your workers aren't on the job, you're losing money! The majority of these injuries may be preventable with proper eye protection.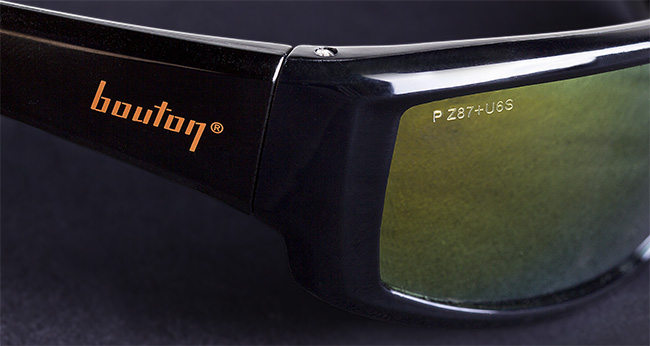 OSHA follows the Z87 standards set by ANSI. If you're wearing approved glasses, they'll be stamped with a permanent marking, like the one above. The marking should be stamped somewhere on the glasses; usually on the front of the frame, or somewhere on the inside or outside of the temple or even on the lenses themselves. But what does Z87 actually mean?
For a Z87 rating, the glasses have to go through extensive testing. For the basic impact rating, a drop ball test is performed and the lens must not break, crack, or chip. If the glasses are to meet the Z87+ rating, they LITERALLY FIRE OBJECTS AT THE GLASSES! Awesome. This test is done with the lenses in the frames, and no part of the glasses can fail.
Now… safety glasses come in a variety of shapes and sizes. And really, most of our popular styles don't even look like safety glasses. If you head over to our safety glasses section, you'll notice that the majority of them actually look like plain sunglasses. You can also get many styles in a variety of lens tints. If you do work in mixed light, indoor/outdoor glasses might be for you. Mirrored lenses can help reduce eye fatigue if you're working out in the sun all day.
Want to see what the shades look like on a person? Check out our videos of Mark doing a quick-change routine in mirrored, smoked, colored, and clear safety glasses: