Injuries and fatalities resulting from dropped tools are a growing concern in all at-height industries. Many general contractors and tower owners are now requiring tools to be tethered while on the job site. This week our
Gear Experts®
are going to break down the
Quick Switch
from
Ty-Flot
and how it can make tool tethering easier while on the job.
Growing Concerns
---
Before we break down the kit, we want to address some of the concerns about dropped objects. As we mentioned above, many GCs, tower owners, and other companies are requiring tool tethering on job sites. That's because, according to the Bureau of Labor Statistics, over 50,000 "struck by falling object" OSHA reports are submitted every year. Not only is the person holding the tool at risk, but the people below, pedestrians outside the job site, equipment, and lost time are all at risk when tool tethering is not used.
ISEA/ANSI 121 Dropped Objects Prevention Standard
---
The ISEA/ANSI 121 Dropped Objects Prevention Standard was released in July of 2018 with the mission of setting safety requirements for the testing of at-height tool tethering equipment. While this standard does not require the use of tool tethers, it does ensure that as long as the tethering equipment you purchase has the ISEA/ANSI 121 badge, you can be sure that the tethers can handle the job. For more information about the Dropped Objects Prevention Standard,
click here
 to check out our blog post.
Ty-Flot Quick Switch
---
The Ty-Flot Quick Switch is one of the most innovative solutions for 100% tool tie-off. This line of tool tethering equipment will ensure that you can stay safe on the job without sacrificing productivity. It's expert design allows you to retain the freedom to move your hands freely while working at height.
Dock and Switch
---
Keeping the ability for you to use your hands freely while still having 100% tool tie-off can be achieved thanks to Ty-Flot's unique dock and switch system. There is a clip attached to the tool tether. The clip can be attached to the doc on a
bolt bag
or other Quick Ship attachment point or via the Quick Switch Wrist Straps. When the tether clip is attached to a dock it cannot be removed unless it is attached to another dock (see the
video
below for more information on how to dock the lanyard correctly).
Fully Contained
---
The Ty-Flot Quick Switch system has another unique feature: it's always contained on your wrist. Unlike other tool tethering systems, the Quick Switch has been designed with mobility in mind. Staying contained on your wrist provides other benefits as well. It greatly reduces the swing motion when a tool is dropped and it makes sharing tools with co-workers much easier – while still maintaining 100% tie-off.
Features
---
The short tether reduces the risk of snagging and fatigue which is common in elastic tool tethers that are longer and attached to your belt. This increases the useful life of the tool tether and helps keep your replacement costs down. Don't let the small size fool you, though, because this tool tether can hold up to 6 pounds. It's compatible with Ty-Flot's entire line of tool collars and any other tool collars available on the market. →
Click here
 to see Ty-Flot Quick Switch Products →
Click here
to see our full selection of Ty-Flot tool tethering gear →
Click here
 to see all of our tool tethering gear →
Click here
for more information on the ISEA/ANSI 121 Dropped Objects Prevention Standard
**The content of this blog is not intended to replace proper, in-depth training. Manufacturer's instructions must also be followed and reviewed before any equipment is used.
Ty-Flot Quick Switch: The Video
---
Gear Up with Gear Experts: The Podcast
---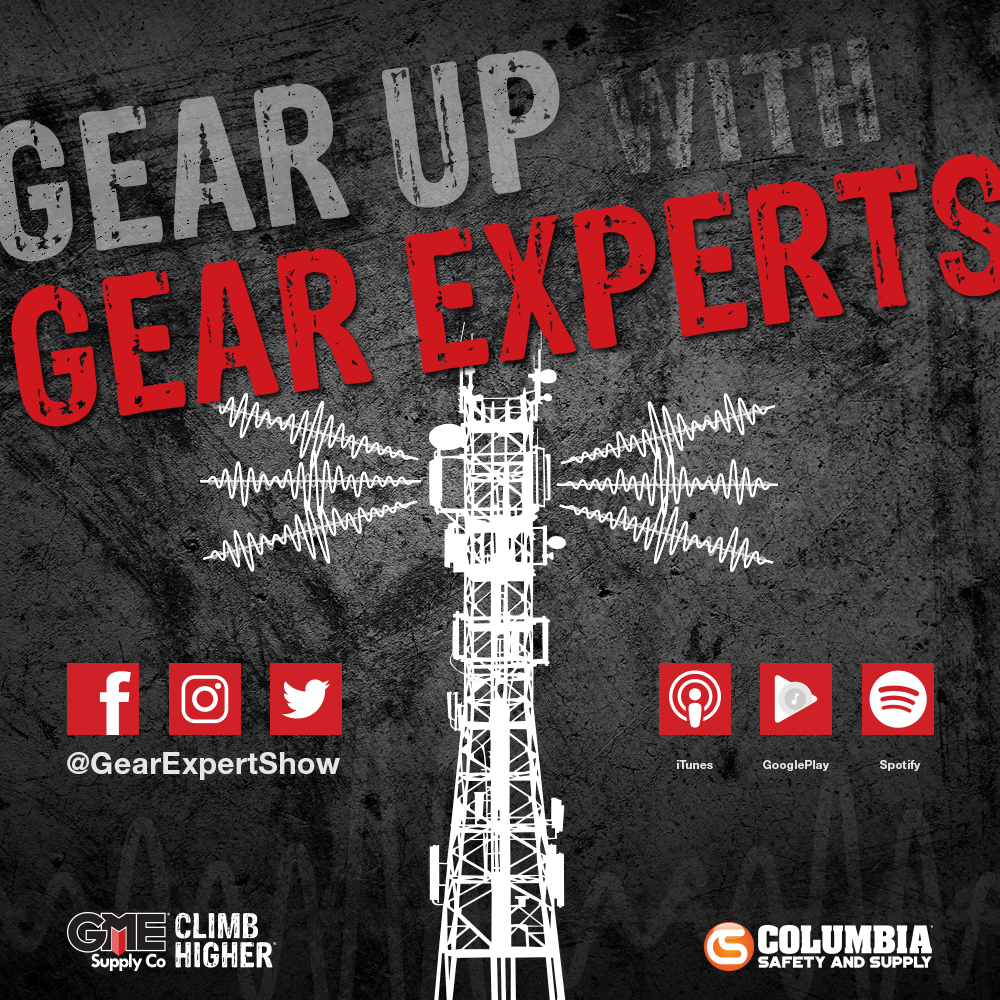 If you haven't already checked out
Gear Up with Gear Experts
, our podcast dedicated to at-height, industry, and construction, it is available for download! You can find it on all major podcast listening platforms like
Apple Podcasts
,
Spotify
,
Google Play Music
, + your favorite podcatcher of choice. And, you can head on over to
gearexperts.com
to follow us on social media, check out our detailed show notes, and sign up for updates.
Get Social
---
Be sure to follow us on social media to keep up with everything GME Supply has going on.
Facebook | Instagram | YouTube | Twitter | LinkedIn

We're Also on Snapchat
---
Simply snap or screenshot this image ↓ to follow GME Supply!