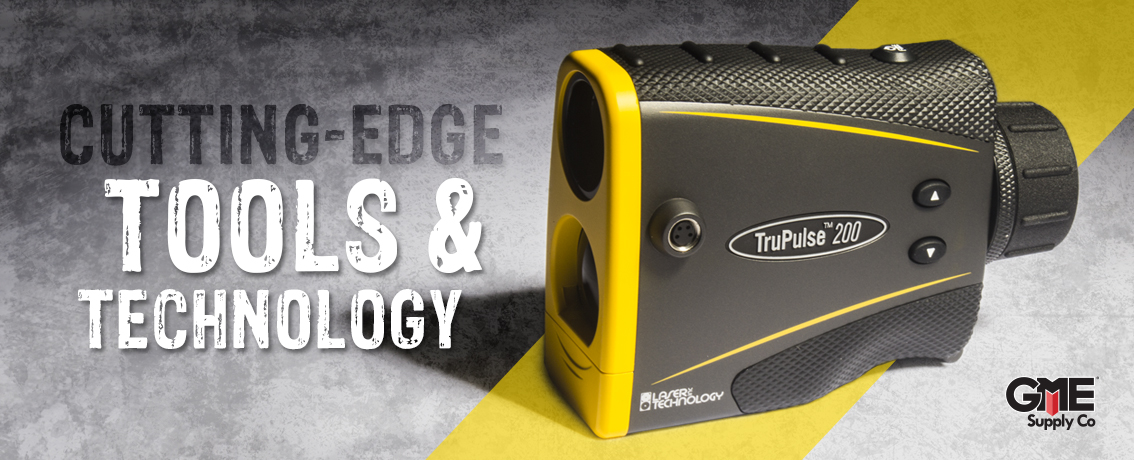 Bob just spent most of his day 200 feet up a tower installing new equipment. He finally got everything hooked up and positioned perfectly. Now it's time for Bob to pack up his equipment and move to the next job site. Once he got back to the ground Bob found out that some of his measurements were off and the equipment is not where it needs to be. Bob now has to spend the rest of the day fixing that error and pushing his entire schedule back. Mistakes can be costly in the form of lost time, lost wages, and unsatisfied customers. If only Bob had used a laser rangefinder to ensure his measurements were accurate and the job was done right the first time. In an effort to make sure you're not like Bob, our
Gear Experts®
are going to break down the
TruPulse 200 Laser Rangefinder
.
The TruPulse 200 Laser Rangefinder
---
This nifty little handheld device provides extremely accurate measurements that you can trust. And, because of the Bluetooth connectivity and serial port features, it pairs perfectly with antenna aligners like the
MultiWave SmartAligner
. The
200 Laser Rangefinder
has been around for quite some time, but this isn't your grandpa's rangefinder. Laser Technologies recently revamped the 200 model. It now takes 50% more accurate ratings than before - with a distance accuracy of ± 8 inches and an inclination accuracy of ± 0.25°. It also features improved target acquisition and higher range resolution. All of this is achieved by using TruPulse's proprietary TruTargeting Technology.
More than Meets the Eye
---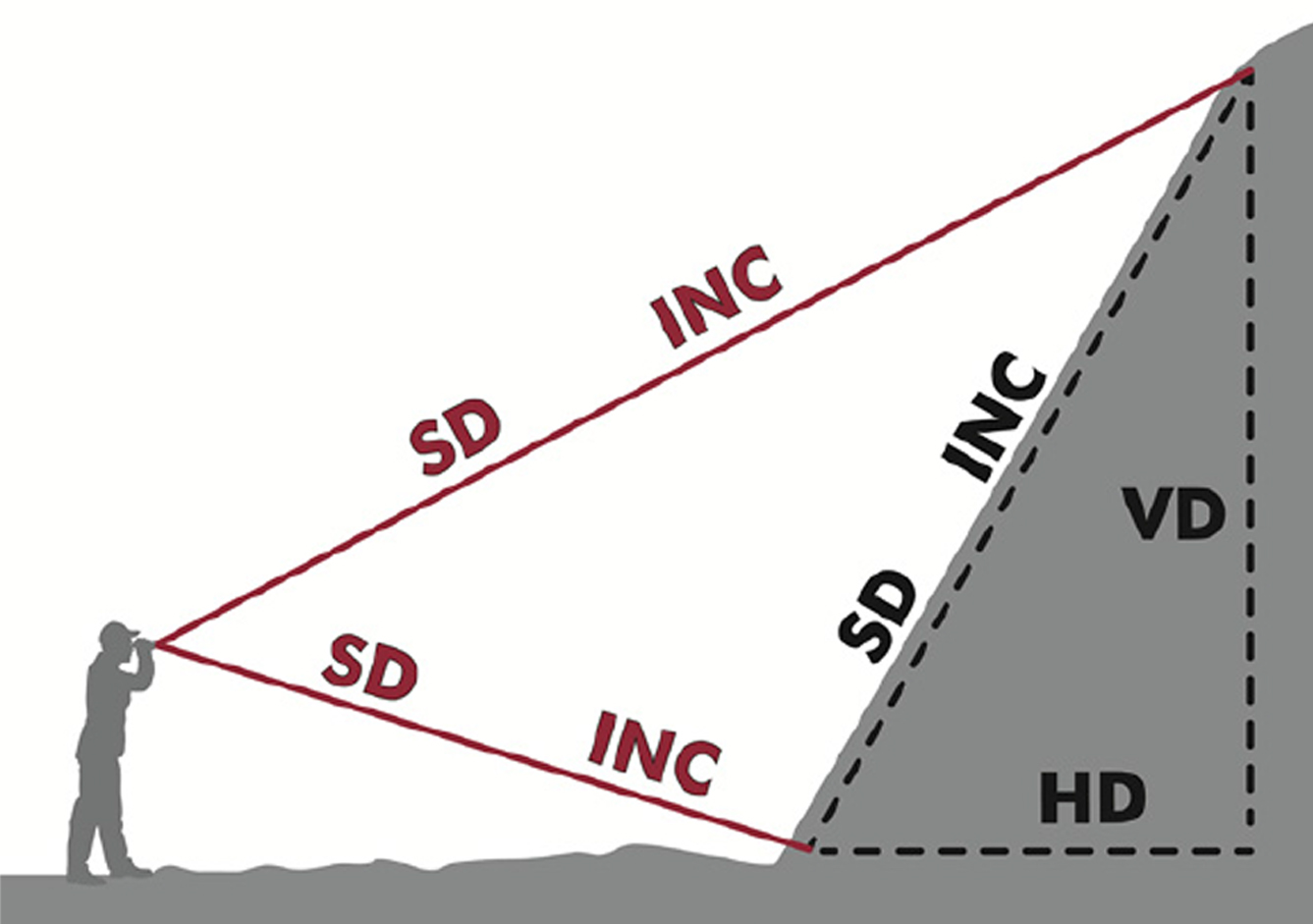 The TruPulse 200 Laser Rangefinder does far more than just measure distance and angles. It also has the ability to measure slope and distance plus inclination in degrees or percentages with the simple click of a button. The rangefinder then uses those measurements to internally calculate a three-shot height routine and a 2-d line routine. This is used to calculate slope determinations and changes in elevation. The maximum range for reflective targets is 2,000 meters while non-reflective targets have a max range of 1,000 meters (that's around 6,561 and 3,280 feet, respectively). The high-quality optics jam-packed into this device magnify your field of view by up to 7X!
Target Modes
---
The 200 Laser Rangefinder also has five target modes so you can select or eliminate multiple targets. Those target modes are: → STD. (Single Shot) → CON. (Continuous) → CLO. (Closest) → FAR. (Farthest) → FLT. (Filter)
Connected
---
As mentioned above, this device is Bluetooth compatible with Windows and Android devices. It also includes an RS-232 serial com-port making it a perfect tool to pair with an
antenna aligner
 to measure AGL All these features make this rangefinder ideal for the telecom, wind-energy, and construction industries. Got questions about the TruPulse 200 Laser Rangefinder?
Click here
to contact one of our Gear Experts®. →
Click here
to see the TruPulse 200 Laser Rangefinder →
Click here
to see the MultiWave SmartAligner Antenna Alignment Tool
TruPulse 200 Laser Rangefinder: The Video
---
Gear Up with Gear Experts®: The Podcast
---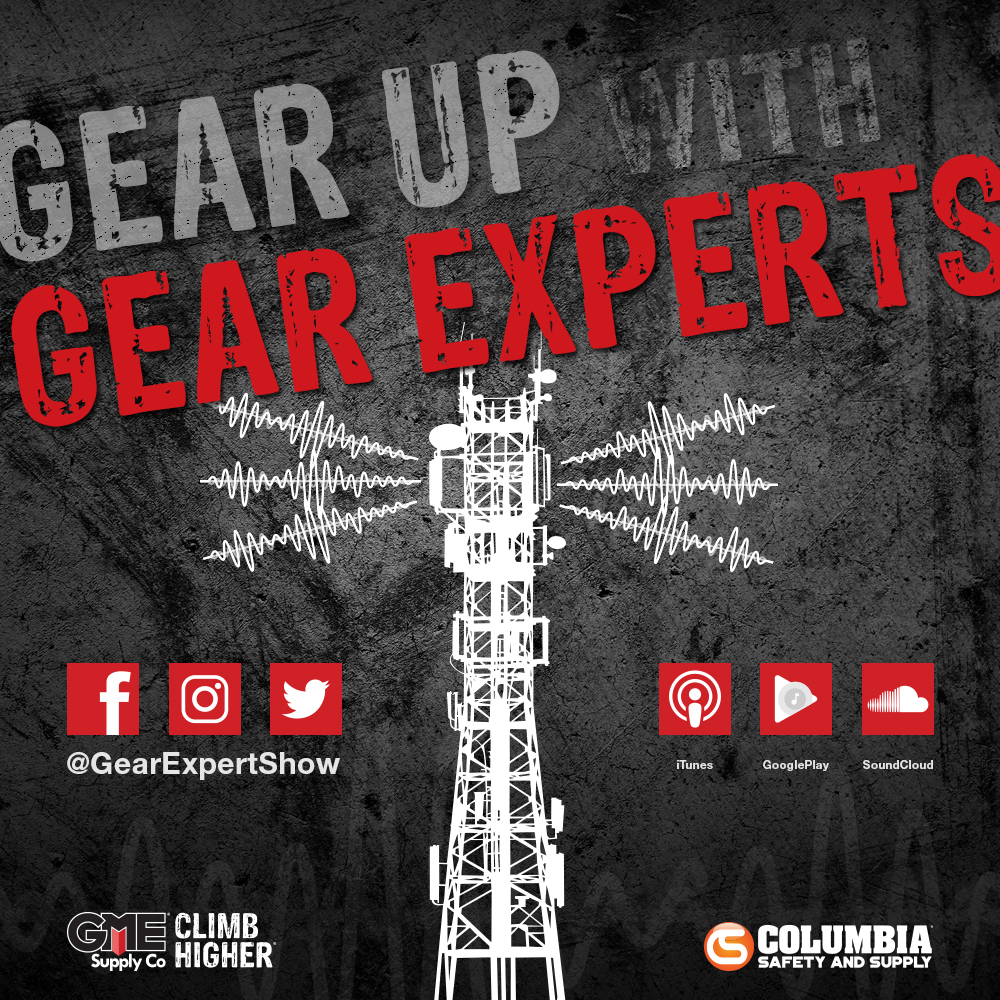 We're also proud to announce Gear Up with Gear Experts® - A podcast dedicated to at-height, industry, and construction. Gear Up with Gear Experts® will be coming to your ears in early 2019 and in each episode, the hosts (Alex Giddings & John Medina) bring in a gear expert or industry leader to talk about gear, gear safety, tips, and tricks. To find out more about the show, and sign up to get alerted when our first episode drops, head on over to
gearexperts.com
. There's a trailer there too, so you can get a sneak peek of the show.
Get Social
---
Be sure to follow us on social media to keep up with everything GME Supply has going on.
Facebook | Instagram | YouTube | Twitter | LinkedIn

We're Also on Snapchat
---
Simply snap or screenshot this image ↓ to follow GME Supply!