Positioning yourself where you need to be will make the job a little bit easier when working at height. Beyond that, having the ability to adjust your positioning on the fly – while still maintaining 100% tie-off increases productivity while still maintaining safety standards. Adjustable positioning can be done with the use of specialty equipment and this week our
Gear Experts®
are going to break down the
Petzl GRILLON PLUS Adjustable Positioning Lanyard
.
The Petzl GRILLON PLUS
---
The
GRILLON PLUS
is similar to the traditional
GRILLON
. One of the major differences that you might notice is that the PLUS doesn't have an abrasion sleeve. That's because, instead of having a standard kernmantle rope construction, it's made out of heavy-duty aramid fiber kernmantle rope. Aramid fiber rope provides superior resistance to abrasion when compared to nearly any rope which removes the need for the abrasion sleeve.
Features
---
Rope
Not only is the rope stronger, thanks to the aramid fiber construction, but it also features sewn terminations at both ends. The ends are then covered in a plastic sheath to help keep the connector in position while simultaneously protecting the ends of the rope from abrasion.
Adjustability
The adjustability of the GRILLON PLUS is all thanks to the aluminum device that comes attached to the rope. This device is well known for its smoothness when allowing a rope to pass through it.
Versatility
---
The GRILLON PLUS is a versatile piece of equipment. It comes in two different lengths – 2 and 3-meter versions. And, if the rope ever needs to be replaced due to damage or any other reason, you can easily swap it out with a GRILLON PLUS Replacement Lanyard. Lastly, it can also be used in two different configurations (or, as we call them, modes). Those modes are double and single mode.
Single Mode
Single Mode is used when an anchor is directly above you. This mode will comfortably distribute the load between the belt and the leg loops. Your position can be adjusted by operating the handle while holding the free end of the lanyard.
Double Mode
When using the device in double mode, the lanyard is fed through the anchor or structure and the end is secured to one of your hip D-rings while the device is attached to your other D-ring. The double mode technique does a better job at distributing the load to the belt while allowing you to pivot and swing to achieve your desired position.
Certifications
---
This lanyard is fancy – no doubt about it. Between the top-of-the-line features and versatility, it's a device that can come in handy for anyone who needs the ability to position while working at-height. But, perhaps the most important feature is the standards this device meets. It meets ANSI Z359.3, CSA Z259.11, CE EN 385, and CE EN 12841 Type C. If you've got any questions about the Petzl GRILLON PLUS Adjustable Positioning Lanyard, or anything else related to at-height, industry, and construction,
click here
to contact one of our Gear Experts®. →
Click here
 to see the Petzl GRILLON PLUS →
Click here
to see our full selection of Petzl gear
**The content of this blog is not intended to replace proper, in-depth training. Manufacturer's instructions must also be followed and reviewed before any equipment is used.
Petzl GRILLON PLUS Adjustable Positioning Lanyard: The Video
---
Gear Up with Gear Experts: The Podcast
---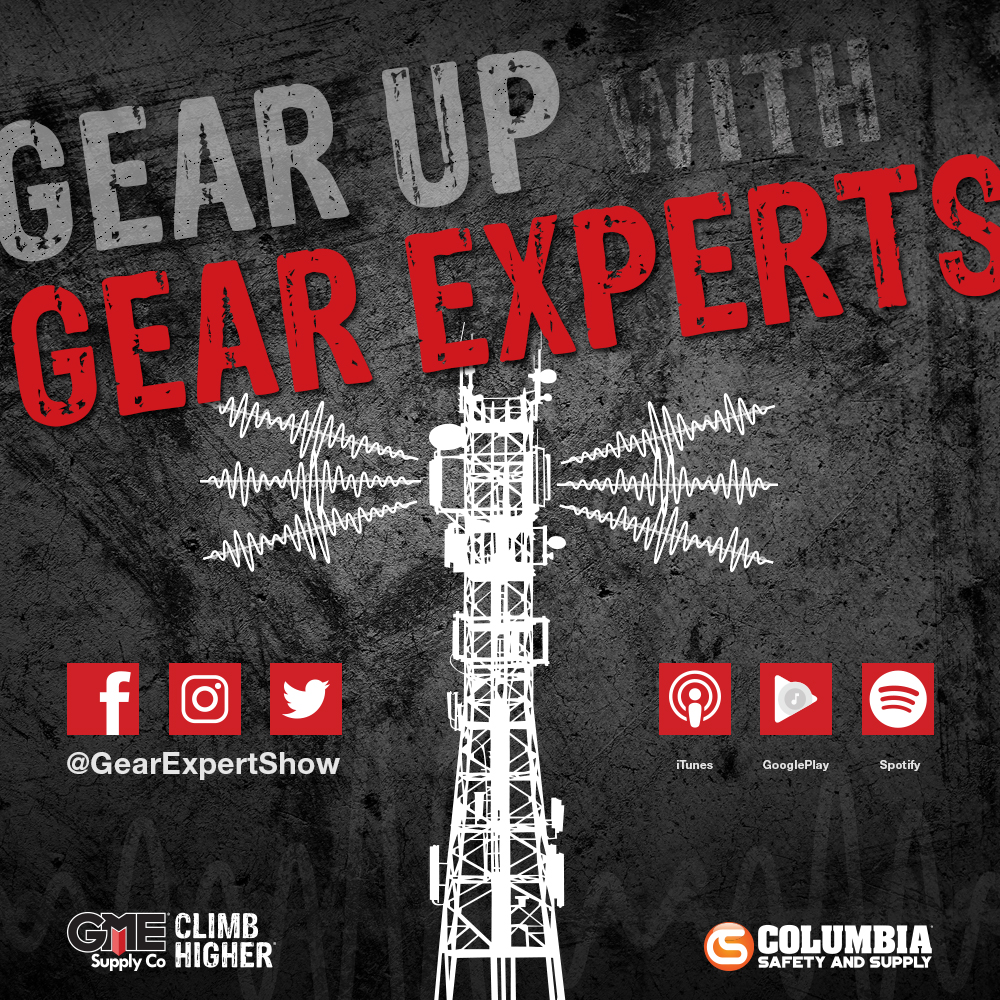 If you haven't already checked out
Gear Up with Gear Experts
, our podcast dedicated to at-height, industry, and construction, it is available for download! You can find it on all major podcast listening platforms like
Apple Podcasts
,
Spotify
,
Google Play Music
, + your favorite podcatcher of choice. And, you can head on over to
gearexperts.com
to follow us on social media, check out our detailed show notes, and sign up for updates.
Get Social
---
Be sure to follow us on social media to keep up with everything GME Supply has going on.
Facebook | Instagram | YouTube | Twitter | LinkedIn

We're Also on Snapchat
---
Simply snap or screenshot this image ↓ to follow GME Supply!