Liftex Endless RoundUp RoundSlings
are the most basic roundsling, but they offer great versatility. They can be used in a variety of configurations. They're strongest in a basket configuration, but are also very reliable and safe in vertical pulls and in a choker. They're available in a few different sizes and strengths. They are color coded by capacity, which makes identifying easy. Reference the chart below for a guide.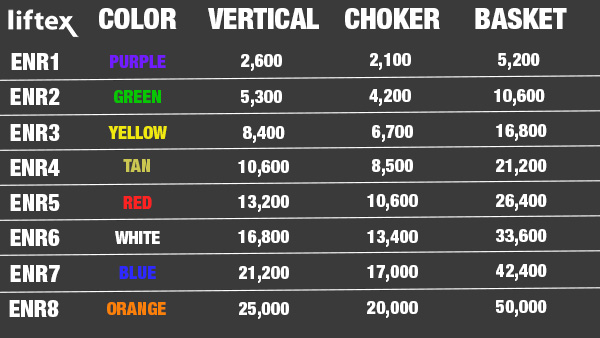 These
slings
are very light, relative to their strength. The durable cover protects the strong fibers inside. You don't have to worry about abrasion to the part of the sling that actually does the lifting. See all our lifting and rigging gear from
Liftex here
. If you have any other questions, or are unsure of which slings are best for your operation, give us a call or chat us online.