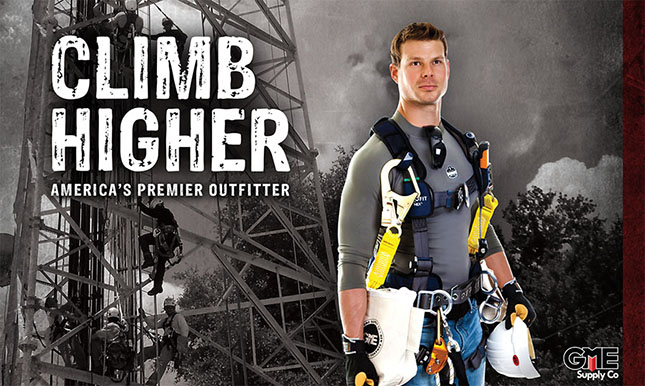 GME Supply deals with a lot of numbers. With 2013 in the books, and 2014 just beginning, we'd like count down the facts! Consider this our annual report, of sorts...
0

– Net energy that our global headquarters uses thanks to our new solar panels.
We are harnessing energy from the sun to power our entire facility. The warehouse, the showroom, our offices, even our YouTube studio.
1

– Players ejected from indoor soccer league.
In all fairness... he had a reason to argue with the ref. It was a bad call...
1.5

– Average rings before our customer service team answers a call.
It's always a race to see who can get the phone off the hook fastest. You won't be waiting long if you give us a buzz.
3

– New Buildings
Home sweet GME Supply. We like our new digs.
Download 'em online or request a hard copy for yourself!
5

– Kegs for new facility grand opening party.
Luckily... we had a great showing of folks from our community so we didn't have to drink them all alone.
27

– Gum Varieties at "Gum Buffet"
Double Bubble, Big League Chew, Orbit... Even Fruit Stripe. Does anyone even like Clove?
29

– % of employees with standing desks.
We're not saying sitting is wrong, but standing feels so right.
29

– Countries we shipped gear to
Worldwide! We won't list 'em all... but we now know that people need gear no matter their geography!
31

– New Brands offered
Making it 91 total... how many more will we have in 2014?
126

– Pounds of coffee consumed
Java! We operate best when we're highly caffeinated.
They are really neat... but what are you all using them for? We want to know!
173

– Acres of trees – Equivalent in Carbon Offset.
You're welcome, Planet Earth! By making our own electricity, our carbon footprint is minuscule!
275

– % of shipment increase
We've been keeping our UPS guy(s) busy.
283

– % of employee growth
We're going to need more desks. Again.
365

– Miles of rope sold
(Just over 523 Kilometers) Who's up for the world's largest game of tug of war?
1,200

– Baby-bel cheeses consumed from "Health Fridge"
Not only do they taste good but their little wax packaging is cool too.
1,260

– Protein Shakes consumed
Making our personal trainers proud. Apparently donuts aren't the best thing to eat right after a workout? Whatever...
1,664

– Hours of employee training
Learnin' up on our knowledge. If we don't know what we're talking about, what good are we? You may have seen our hands-on training with Petzl earlier.
3,004

– % increase in warehouse space
And that is almost full, too. Thanks to all of our new brands and products, our shelves are stocked!
6,329

– Facebook Likes
Liking us there and following us on Twitter are the best ways to keep up with us on the interwebs.
18,000

– Pushups completed during September pushup challenge
We frequently took pushup breaks in the middle of our office to crank out a set or two.
200,000

– Dollars contributed to charity
Giving back feels great... Our employees also adopted some kids during the holidays and bought everything on their wish list!
580,000

– Pounds shipped
Ground, air, freight... we do it all. A lot. Sometimes you can't wait on your gear and we get that. We'll get it where you need it, when you need it. No matter how much it weighs.
1,467,025

– Page Views our website
Thanks to all 1,467,025 of you for stopping by. Here's to Climbing Higher in 2014!