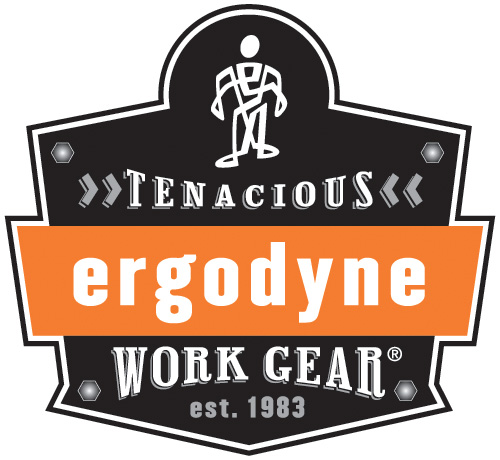 As the temperature creeps towards single digits, gloves become an important part of your daily work wear. Thermal ProFlex Gloves from Ergodyne offer maximum protection from wind and water, without decreasing dexterity or becoming uncomfortable. One of the things that set Ergodyne's hand protection apart from others is their waterproofing systems.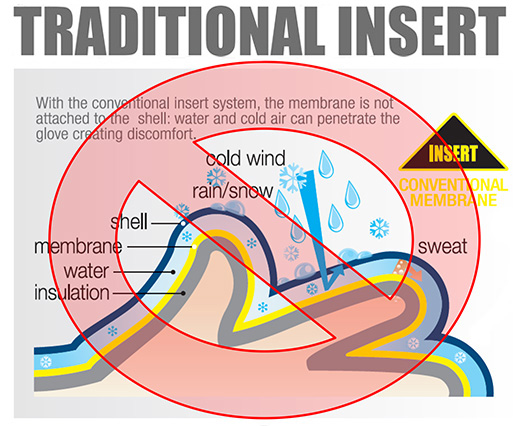 Their traditional waterproof insert uses a waterproof membrane between the outer glove shell and the inner insulation. While it does keep your hands dry, and warmer than a non-waterproof glove would, it still lets the glove absorb some water in the shell. This can make your glove feel colder than it actually is, and can get uncomfortable pretty quickly. Not ideal. At all. Plus, the insert also holds in moisture, so sweat can collect and leave you with a sticky hand.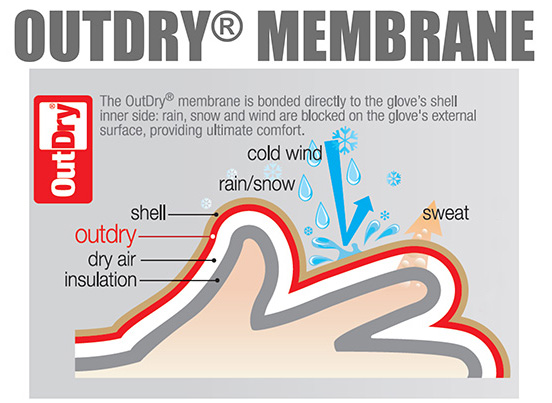 This is where OutDry comes to party. The OutDry membrane is bonded directly to the glove's shell inner side. That means rain, snow, and wind is blocked on the gloves outer surface, for ultimate comfort. Since the elements are stopped at the surface, the glove uses its full thermal potential, providing a constant, stable temperature inside the glove. And because the membrane is breathable, sweat is able to escape, keeping you comfortable. Also, they pair OutDry with a heavy dose of 3M Thinsulate, so your hands stay toasty, no matter what.