It's no secret that working at-height, industry, and construction is dangerous. But confined spaces bring a whole slew of additional dangers. This week our Gear Experts® are going to break down confined space and talk about some of the important things to keep in mind/remember when working in confined space.
What is a Confined Space
---
A confined space is an area that has an opening large enough for a worker to access and enter to perform work. The area has a limited or restricted means of entry or exit and is not designed for continuous human occupancy. Because of the restricted means of entry and exit confined spaces are considered one of the most dangerous job sites. Some examples of confined spaces include underground vaults, sewers, tanks, storage bins, pits and diked areas, vessels, and silos.
Confined Space Work
---
It is important to know if your job site, plant, or shop requires confined space entry. If it does, you will need to ensure that you are following the appropriate safety precautions. Safety precautions include equipment that has been designed specifically for confined space applications (like a confined space kit). It's also important to understand and be prepared for hazards that are common to confined space work.
Hazards common to confined space work include unsafe air, toxic contaminants, electrical hazards, mechanical hazards like augers, and leading-edge fall hazards. While these are some of the common hazards, each confined space is unique and may feature some, all, or additional hazards that we haven't listed in this post. Confined spaces should, under no circumstances, be entered unless you are trained and authorized and proper safety precautions have been taken.
Safety First
---
When it comes to confined space, the safety first mindset is extremely important. Untrained and unauthorized employees should never enter a confined space and a competent person should determine if the confined space is safe for entry before employees enter. Stay alert of changing conditions, know how to contact emergency services, and always have an emergency rescue plan in place.
A safety first focus for confined space doesn't have to be limited to inside the space itself. It's also important to make sure to lockout and tag any mechanical equipment that could activate or energize while the confined space is occupied. You should also have the appropriate barriers and signs outside of the confined space to alert and prevent other people from entering or falling into the confined space.
Equipment
---
As we mentioned above, confined spaces vary in size, shape, location, and environment. That means that there isn't a standard or typical application, so your confined space safety equipment must be flexible as well. Consistent anchorage is rarely found from one job to the next. Some confined spaces like a manhole on a street will require vertical equipment, but others like a tank would have a side-entry or horizontal requirement.
Choosing the right confined space entry and rescue equipment can be difficult. Temporary jobs require lightweight and easy-to-use portable confined space systems. For areas that are accessed frequently a davit system with a permanently mounted base would be more ideal.
Lifeline type and length are other variables to consider. In some situations, a back-up system may be required. Typical mechanical devices include man-rated winches and 3-way retracting lifelines with both fall protection and emergency rescue functions.
If you've got questions about confined space solutions, click here to contact one of our Gear Experts®.
**The content of this blog is not intended to replace proper, in-depth training. Manufacturer's instructions must also be followed and reviewed before any equipment is used.
→ Click here to see our selection of confined space solutions
Gas Detection 101: The Video
---
Gear Up with Gear Experts: The Podcast
---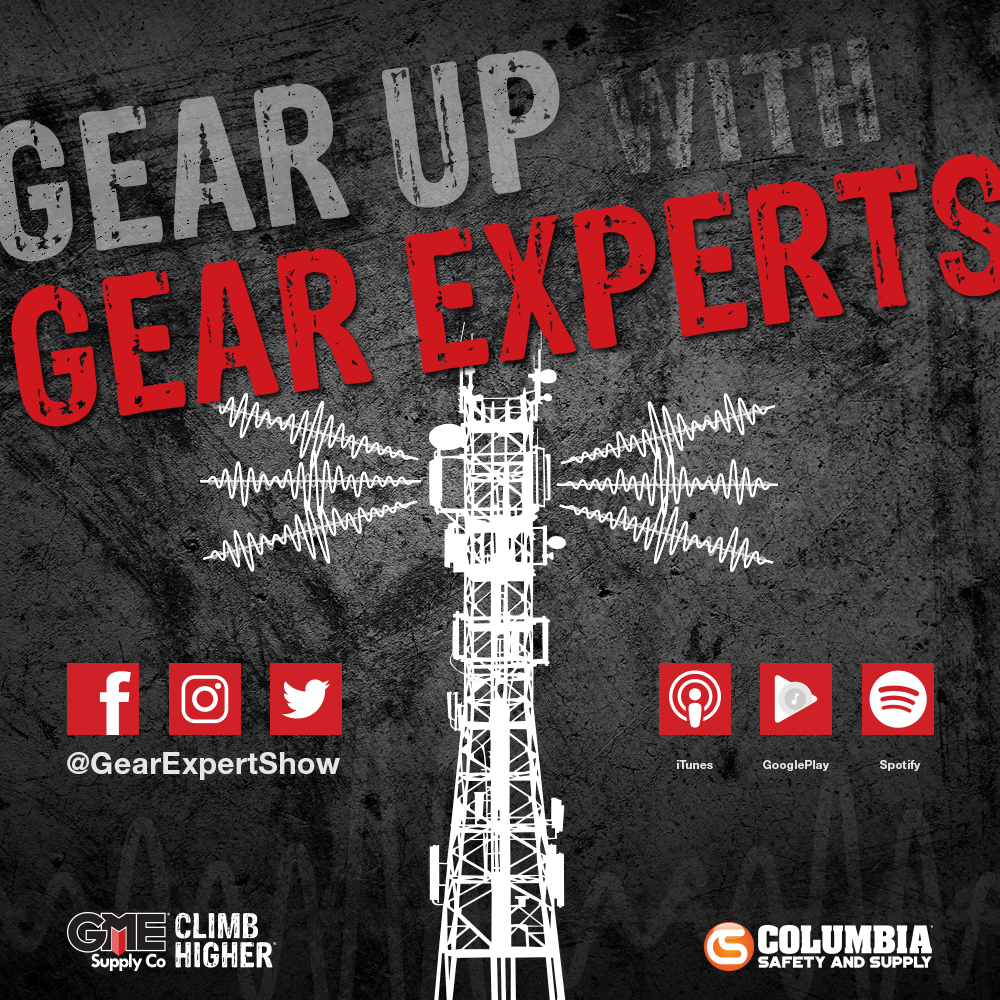 We're also proud to announce Gear Up with Gear Experts® - A podcast dedicated to at-height, industry, and construction. Gear Up with Gear Experts® is available via your podcast listening platform of choice and in each episode, the hosts (Alex Giddings & John Medina) bring in a gear expert or industry leader to talk about gear, gear safety, tips, and tricks. To find out more about the show and sign up for alerts, head on over to gearexperts.com.
Get Social
---
Be sure to follow us on social media to keep up with everything GME Supply has going on.
Facebook | Instagram | YouTube | Twitter | LinkedIn

We're Also on Snapchat
---
Simply snap or screenshot this image ↓ to follow GME Supply!