Have you seen all of the different options for tower climbing gear? It can be overwhelming and time consuming to dig through page after page of websites trying to figure out what all is required, and which is the best for you. That's where we come in.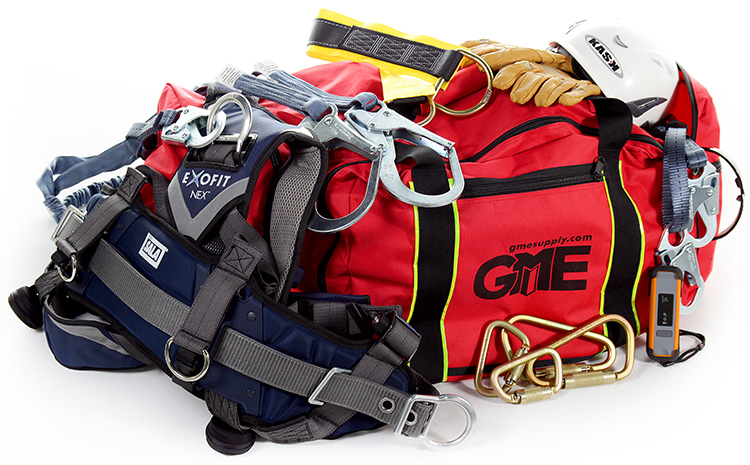 We've put together
tower climbing kits
to hook you up with everything you need, quick and easy. Oh, and cheap. Buying gear as a part of our kits will save you some dough. A
basic kit
will have a 6 D-ring harness, shock-absorbing twin leg lanyard, and a positioning lanyard of some sort. Obviously, you'll need a few more pieces to be fully outfitted. A safety helmet, like the
Kask Super Plasma
, would do the trick. You'll also need some
hand protection
and a pair of specs to protect your eyes. These, among other things, can be added to basic kits to fill out your gear bag. We also offer
complete kits
that include literally everything you need to start working. A top of the line DBI Sala ExoFit NEX harness, pass-through slings, safety helmets, bolt bags, carabiners, hand protection, gear bags, earplugs… if it's on the list as a required item, it's in our kits. Whether you're looking to outfit an entire crew, or just needing to set yourself up, all of these kits can be customized to whatever specifications you need to
Climb Higher
. Want the essentials kit, but need a specialty helmet? Done. Need an extra bolt bag, or a different pair of safety glasses?  Let's do it. Give us a call or visit us online and we'll get you set up with the perfect version of any kit we offer.