As 5G rolls out, accurate antenna alignment is increasingly important. Our Gear Experts® have previously covered accurately aligning 5G small cell antennas to maximize antenna performance. This week our Gear Experts explain Line of Sight Reporting with the RF Vision Antenna Alignment Tool from 3Z.
Line of Sight
---
Carriers are using 5G New Radio modeling software to develop their network and rollout plans. But, this software isn't perfect when it comes to identifying nearfield RF obstacles that could render the antenna useless. That's where the RF Vision Antenna Aligner from 3Z comes into play. It features a built-in, line-of-sight target HD camera that can help installers both identify and record potential antenna obstructions when performing on-site surveys. Once you've achieved a comprehensive antenna alignment with a line-of-sight survey a report is automatically generated of the site for sharing with the carrier.
Automated Report Generator
---
The automated report generator embeds line-of-sight images with other alignment data such as site ID, azimuth, tilt, roll, height, etc., to create quick, concise, and reliable reports.
Technicians save valuable time performing an alignment and creating a report and can download and share reports from a mobile device in real-time. The RF Vision will create a single comprehensive PDF or CSV report for each site being aligned.
Alignment and Report Generation Steps
---
First, make sure you have the RF Vision Antenna Alignment Tool charged and the appropriate mounting bracket for the type of antenna you're aligning. The RF Vision works with Panel, Microwave, Cylindrical Sheath, and Small Cell 5G antennas.
Follow the mounting instructions outlined in the quick start guide that comes with the device. Turn the device on and select what kind of antenna you'll be aligning. From there you will be taken into the viewfinder.
Now touch the box in the lower-left corner next to the camera icon. Here you'll enter site information such as your Site ID, Sector Number, and Antenna information. Then you'll enter your target azimuth and click accept.
This should take you back to the viewfinder where it shows your current azimuth, tilt, roll, as well as your target numbers. Once you have located the target on the screen you'll adjust the position of the antenna until the bullseye lines up with that target. The target will turn green when it's correctly aligned.
Then simply click the disk icon on the device and it will save it as a PDF report. With those line-of-sight reports, engineers are able to identify near-field obstructions and optimize antenna orientations, all while the technicians are still on-site, saving them the hassle of revisiting a site to adjust the alignment.
---
If you've got more questions about the 3Z RF Vision Antenna Alignment Tool or small cell antenna alignment, click here to contact one of our Gear Experts®.
We've covered many of the features, accessories, and financing programs offered by 3Z in past blog posts which you can find by clicking here.
**The content of this blog is not intended to replace proper, in-depth training. Manufacturer's instructions must also be followed and reviewed before any equipment is used.
3Z RF Vision Antenna Aligner:  The Video
---
Gear Up with Gear Experts: The Podcast
---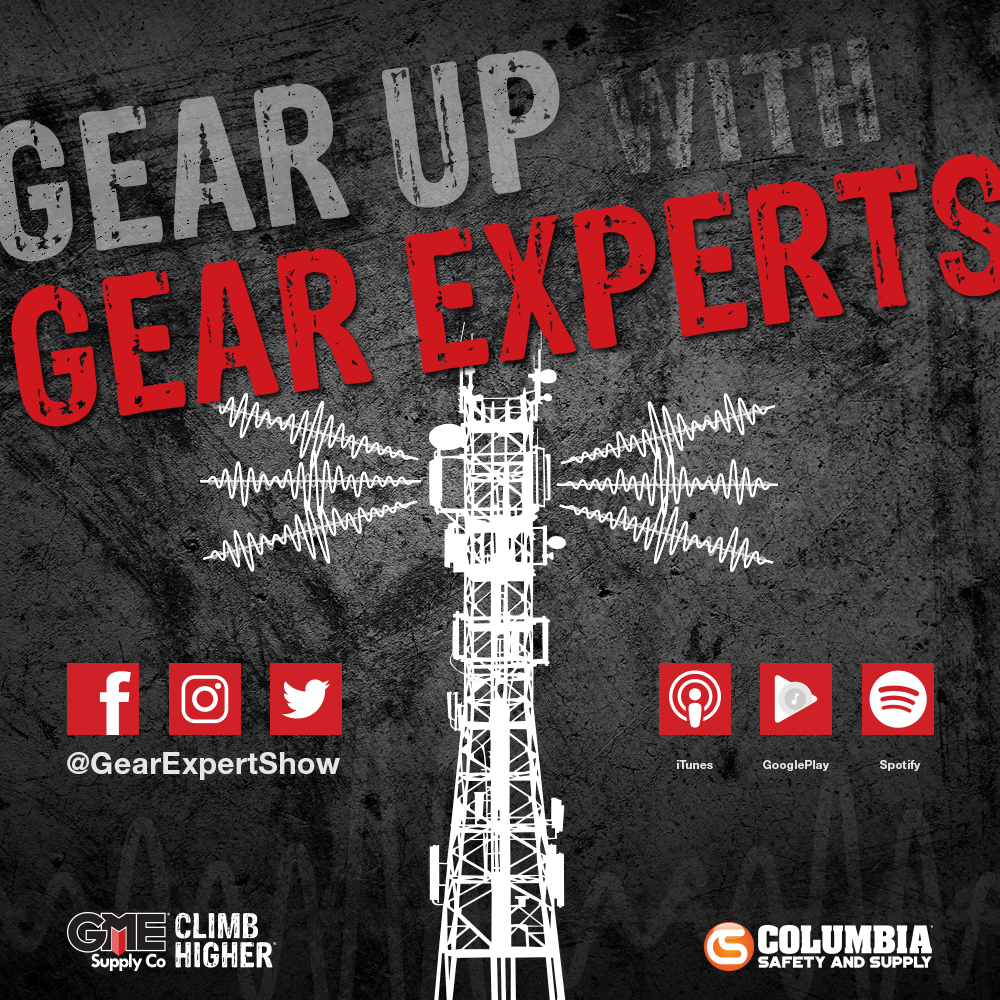 If you haven't already checked out Gear Up with Gear Experts, our podcast dedicated to at-height, industry, and construction, it is available for download! You can find it on all major podcast listening platforms like Apple Podcasts, Spotify, Google Play Music, + your favorite podcatcher of choice. And, you can head on over to gearexperts.com to follow us on social media, check out our detailed show notes, and sign up for updates.
Get Social
---
Be sure to follow us on social media to keep up with everything GME Supply has going on.
Facebook | Instagram | YouTube | Twitter | LinkedIn

We're Also on Snapchat
---
Simply snap or screenshot this image ↓ to follow GME Supply!