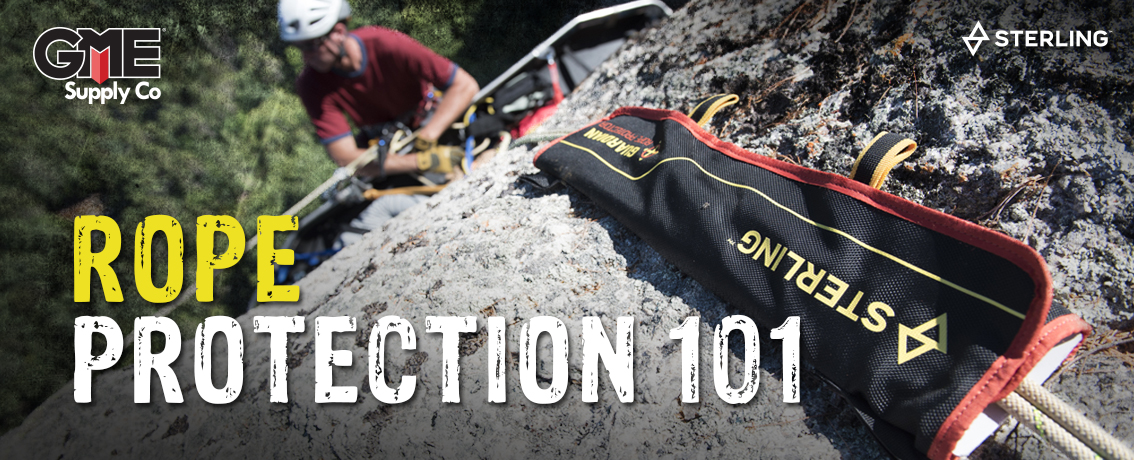 Rope is one of the most versatile pieces of equipment in at-height work. Whether you are using it as a lifeline or for lifting and rigging, knowing and caring for your rope can often be the difference between life and death. We've discussed rope inspection and the importance of caring for your rope by washing it in previous blog posts. This week, our Gear Experts® are going to break down rope protection.
Rope Protection: Overview
---
Rope protection is, wait for it…, the act of protecting your rope from being damaged by things like sharp edges. It is done with the use of a piece of equipment that has been specifically designed to protect rope against edges. The most common situation that creates a need for rope protection is the inability to properly anchor your rope directly overhead. In many rescue and rope access situations your rope may have to come into contact with an edge that isn't exactly designed to be safe for rope. Whether it's a building, beam, or rock face, that type of contact can cause unnecessary abrasion and ultimately decrease the life of your rope.
How to Protect Your Rope
---
There are two major types of rope protection: rope guards and mechanical rope protectors.
Mechanical Rope Protectors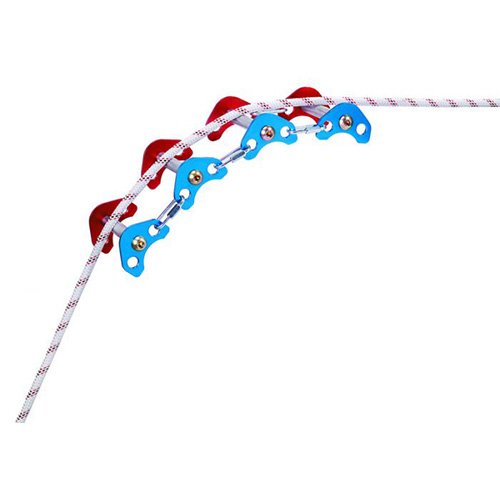 Mechanical rope protectors, like the Petzl P68 Caterpillar or DBI Sala 8700302 Rope Protector, are usually made from metal links with rollers in the center. The metal links are connected by smaller links that allow for flexibility over edges. The rope can move up and down on the rollers as needed providing a smooth process and preventing any damage caused by the edges. Mechanical rope protectors are more expensive than rope guards because of their metal construction.
Rope Guard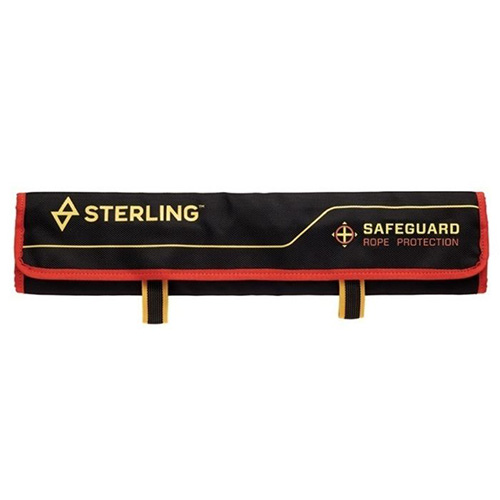 Rope guards, like the Sterling SafeGuard or the PMI Supermantle Rope Protector, are much more economically friendly and lighter than their mechanical counterparts. While each rope guard is constructed a little bit differently, the basic functionality is the same. They work by covering the rope (usually with some form of canvas) and allowing the rope to slide through the guard when it needs to move up or down an edge.
For more information on rope protection solutions, or any questions about rope, rope inspection, or proper rope care, click here to contact one of our Gear Experts®.
**The content of this blog is not intended to replace proper, in-depth training. Manufacturer's instructions must also be followed and reviewed before any equipment is used.
→ Click here to check out our rope focused blog posts.
→ Click here to see our full selection of rope protection solutions.
Rope Protection: The Video
---
Gear Up with Gear Experts: The Podcast
---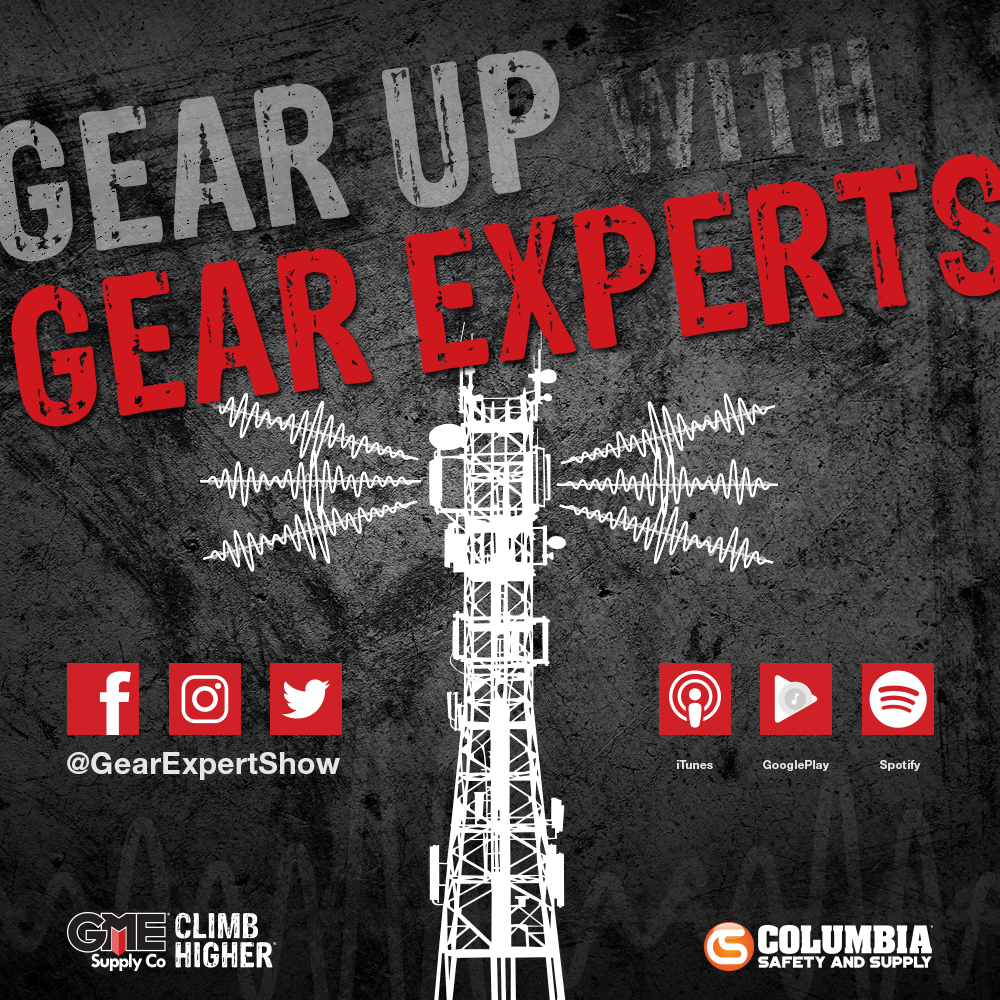 If you haven't already checked out Gear Up with Gear Experts, our podcast dedicated to at-height, industry, and construction, it is available for download! You can find it on all major podcast listening platforms like Apple Podcasts, Spotify, Google Play Music, + your favorite podcatcher of choice. And, you can head on over to gearexperts.com to follow us on social media, check out our detailed show notes, and sign up for updates.
Get Social
---
Be sure to follow us on social media to keep up with everything GME Supply has going on.
Facebook | Instagram | YouTube | Twitter | LinkedIn

We're Also on Snapchat
---
Simply snap or screenshot this image ↓ to follow GME Supply!