When it comes to safely lowering yourself down a rope, a descender is one of the most valuable tools in your arsenal. But, as with most things in this world, there are a ton of different choices and knowing which one will best fit your applications can be difficult. This week our Gear Experts® are going to break down the Petzl I'D Self-Breaking Rope Descender.
Designed for Ease of Use
---
The Petzl I'D has been expertly designed by Petzl for ease of use. With very little effort you can lower a load safely to the ground in a smooth, controlled fashion. This can make situations, like rescues, where a rough descent could cause potential dangers easier for everyone involved. Not to mention it can make part of the everyday job easier, too.
Features
---
The Petzl I'D has been jam-packed with valuable features including anti-panic, anti-error, locking mechanisms, and a multi-function handle.
Anti-Panic
The anti-panic function helps ensure that if the operator starts to descend too fast, they won't lose control. Essentially if the operator pulls the handle too hard the brakes kick in and automatically stop the descent.
Anti-Error
Unfortunately, sometimes certain situations (like rescues) can cause high stress which can lead to equipment being rigged incorrectly. With the anti-error function of the Petzl I'D you don't have to worry about costly mistakes being made during high-stress situations. The Petzl I'D has been designed with an anti-error function that renders the device useless unless the rope has been inserted the correct way. While the anti-error function can reduce the risk of accidents caused by high-stress situations, it is highly recommended that each member of your crew obtains training on both the equipment being used and the possible situations they will encounter while on the job.
Locked
The Petzl I'D features a moving side plate – which is how the rope is inserted into the device. Petzl has also designed a way to lock the side plate with a screw. This allows the devices to be integrated into evacuation kits.
Multi-Function
With ease of use in mind, the Petzl I'D features a multi-function handle that unlocks the rope and controls the descent with one hand. This one hand control allows the user to always keep a free hand on the end of the rope for added control and security.
Sizes & Specs
---
The Petzl I'D comes in two different sizes: the Petzl I'D D200S0 Small Self-Breaking Rope Descender and the Petzl I'D D200L0 Large Self-Breaking Rope Descender. Both descenders have been tested and certified to meet EN 341 Class A, CE EN 12841 type C, ANSI Z359.4, NFPA 1983 Technical Use, and EAC.
The small Petzl I'D (D200S0) is for ropes between 10mm (.39") and 11.5mm (.45") in diameter. The large Petzl I'D (D200L0) is intended for ropes between 11.5mm (.45") and 13mm (.51") in diameter.
→ Click here to see our selection of Petzl I'D Self-Breaking Rope Descenders
→ Click here to see our selection of Petzl Gear
**The content of this blog is not intended to replace proper, in-depth training. Manufacturer's instructions must also be followed and reviewed before any equipment is used.
Petzl I'D: The Video
---
Gear Up with Gear Experts: The Podcast
---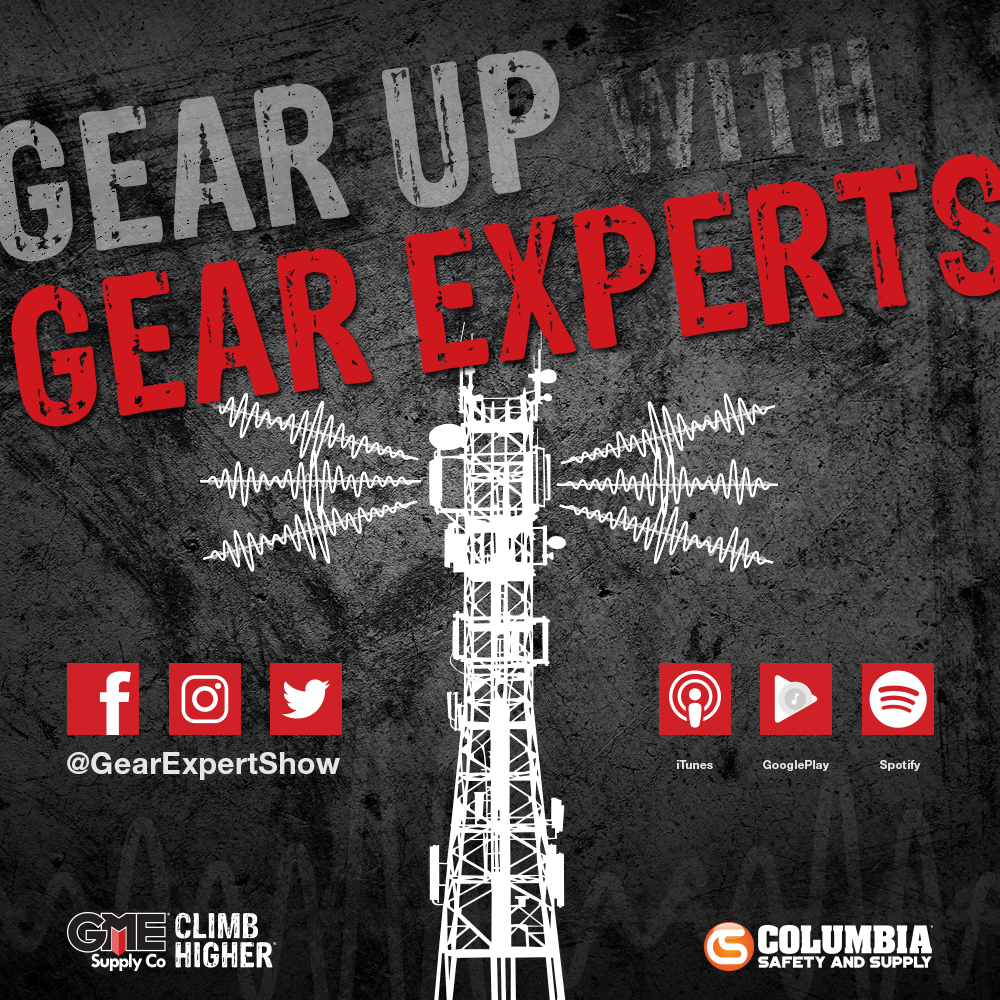 We're also proud to announce Gear Up with Gear Experts® - A podcast dedicated to at-height, industry, and construction. Gear Up with Gear Experts® is available via your podcast listening platform of choice and in each episode, the hosts (Alex Giddings & John Medina) bring in a gear expert or industry leader to talk about gear, gear safety, tips, and tricks. To find out more about the show and sign up for alerts, head on over to gearexperts.com.
Get Social
---
Be sure to follow us on social media to keep up with everything GME Supply has going on.
Facebook | Instagram | YouTube | Twitter | LinkedIn

We're Also on Snapchat
---
Simply snap or screenshot this image ↓ to follow GME Supply!