In the wake of the coronavirus, the CDC is recommending that healthcare workers caring for coronavirus patients should wear an N95 respirator. More specifically, a NIOSH (National Institute for Occupational Safety & Health) approved respirator.  Our Gear Experts® have put together a list of NIOSH approved N95 respirators to keep you safe while helping those in need.
---
The RADN95V Particulate Respirator quickly allows heat to dissipate with the help of the Arctic Valve. The valve helps to keep glasses from fogging. It includes a soft liner, adjustable nose clip, and comfortable straps to make it easy and comfortable to wear.
Features:
Soft liner
Adjustable nose clip
Comfortable straps
Arctic Valve
Case of 12
---
Features:
3M Cool Flow Exhalation Valve is a patented one-way valve offering easy exhalation for cool, dry comfort
M-noseclip adjusts easily with fewer pressure points and greater comfort, reduces the potential for eyewear fogging
Lightweight construction contributes to increased wear time
Fixed Braided straps provide comfort and durability
Testing and approvals:
Meets NIOSH 42 CFR 84 N95 requirements. TC-84A-1299
---
The PIP Safety Works N95 Harmful Dust Disposable Respirator is an excellent solution to protect everyone in the worksite. This mask allows you to breathe easier and complies with a wide variety of regulations. The mask is a maintenance-free option is adjustable for a secure fit with a metal nose bridge and a foam pad for comfort. The elastic straps are latex-free allowing it to be worn by anyone.
Features:
Certified N95 respirator
Complies with
NIOSH 42
CFR 84
APF 10
Adjustable nose
Latex-free
---
This disposable of N95 respirator is an effective way to protect yourself on the worksite. The mask does not have staples which allow for a secure and comfortable fit. The Exhalation valve helps reduce the fogging of the protective lens. The respirator is NIOSH approved.
---
The 3M 8214 N95 Particulate Welding Respirator with Carbon Layer is a lightweight and disposable face mask. The carbon layer on these respirator face masks protect against metal fumes, ozone and nuisance level organic vapors. There is a foam face seal and cool flow valve.
---
Milwaukee created these respirators for all-day wear keeping you cool while still providing an exceptional fit. The valve helps to reduce the internal temperature by about ten degrees. The two soft adjustable straps and a flexible nose bridge allowing for a superior fit. Perfect for non-harmful sanding, grinding, sawing, and insulation particles.
---
The 3M™ Particulate Filter 5N11, N95 helps provide respiratory protection in environments containing certain non-oil-based particles. When properly fitted, use with appropriate cartridges for various applications including spray painting, petrochemical and chemical manufacturing, and pesticide spraying for concentrations up to 10 times the Permissible Exposure Limit (PEL) with half face pieces, or 50 times PEL with quantitatively fit tested full facepieces.
The filter protects against: 1) solids such as those from processing minerals, coal, iron ore, cotton, flour, and certain other substances; 2) liquids or oil based particles from sprays that do not emit harmful vapors; and 3) metal fumes produced from welding, brazing, cutting, and other operations involving heating of metals. This filter works with 3M™ Respirators 5000 Series or 3M™ Cartridges 6000 Series or 3M™ Filter Adapter 603, and 3M™ Filter Retainer 501.
Respirator 101
---
If you'd like to learn more about respirators, how they work, and what different classifications protect against, you can check out our previous blog post here. We also have a free downloadable poster located in our Knowledge Base which you can download by clicking here.
If you've got questions about proper respiratory protection, contact our Gear Experts® for assistance.
**The content of this blog is not intended to replace proper, in-depth training. Manufacturer's instructions must also be followed and reviewed before any equipment is used.
Gear Up with Gear Experts: The Podcast
---
If you haven't already checked out Gear Up with Gear Experts, our podcast dedicated to at-height, industry, and construction, it is available for download! You can find it on all major podcast listening platforms like Apple Podcasts, Spotify, Google Play Music, + your favorite podcatcher of choice. And, you can head on over to gearexperts.com to follow us on social media, check out our detailed show notes, and sign up for updates.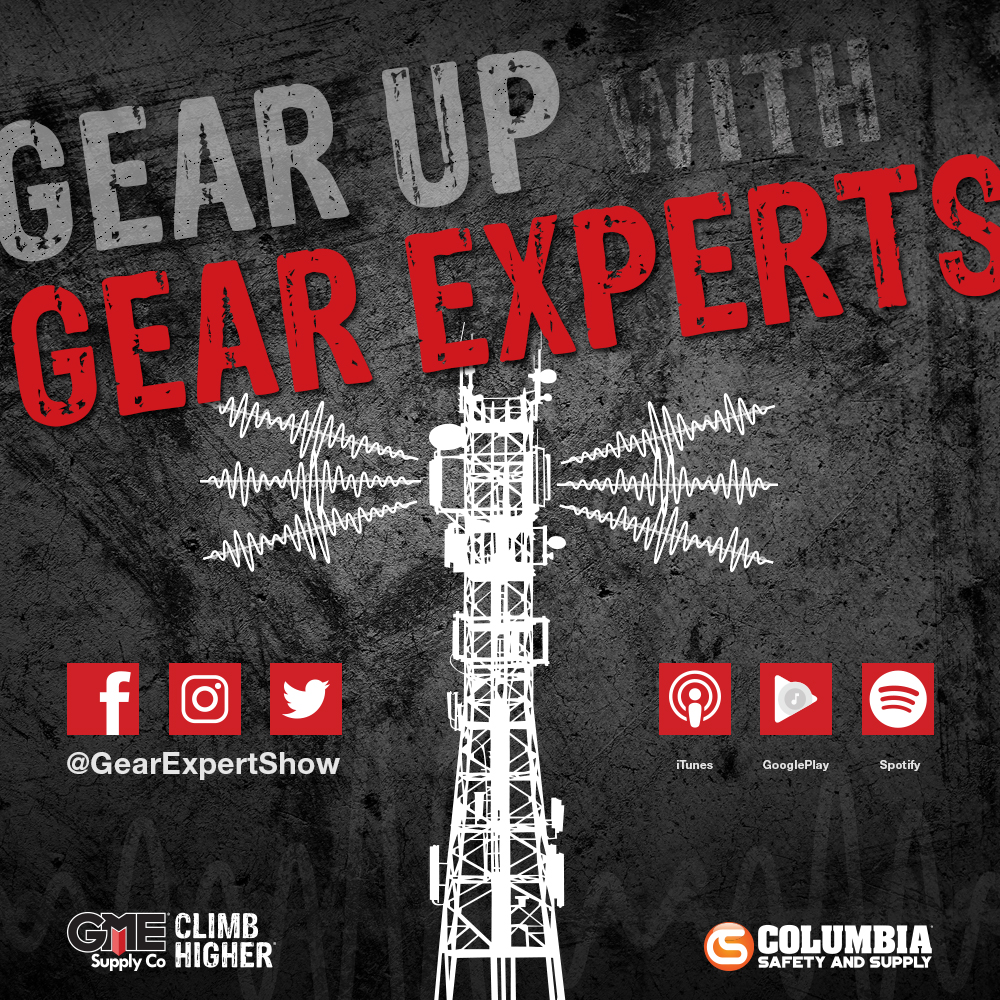 Get Social
---
Be sure to follow us on social media to keep up with everything GME Supply has going on.
Facebook | Instagram | YouTube | Twitter | LinkedIn