It's no secret that aligning antennas requires precise measurements that can be relied on time and time again. We've covered various antenna alignment equipment in previous blog posts that you can find here. But, what if there was an antenna aligner that was future-proof? Meaning it didn't get outdated because of advances in technology and that if it needed a major update you wouldn't have to send it anywhere or replace it. That's a bold statement in a world where technology is advancing at incredible speeds. This week, our Gear Experts® are going to break down the future-proof design of the Multiwave SmartAligner.
There's an App for That
---
We've covered the features and benefits of the Multiwave SmartAligner in previous blog posts that can be found here. But, we haven't really addressed their revolutionary app that is available for both Android and iPhone. The app has been around for over 5 years and is constantly being updated with new features. In fact, it's had nearly a dozen application updates since it was released.
The Multiwave SmartAligner App
---
So, there's an app, but what does that actually do to help when on the job? Well, the app has a ton of features that help with training, measurements, and reporting.
Training
Antenna Aligners aren't cheap and the last thing you want to do is send someone 200+ feet up a tower with no real experience in how to operate the tool. Not only does it waste time and money, but the chances of something going wrong and the device being damaged are increased. That's where the simulation mode comes in.  Simulation mode allows you to train staff on how to use the device from the ground on a smartphone. And, you can use simulation mode without even owning a device – meaning you can already know how it operates before you buy it.
Measurements
With the ability to pre-program measurements from the app, you can ensure that you have the information you need when you're working on the antenna. For added control, you can also set parameters for employees that lock their allowed margin of error. This feature can save valuable time and prevent costly mistakes.
Reporting
With a full suite of reporting features, the SmartAligner App can help speed up job completion time. Take pictures and jot down notes all within the app and easily attach them to your report.
We have a full training series that covers the setup and operation of the mobile app. You can find that series by clicking here.
Future-Proof
How does this app make the device future-proof? Well, it's all in the updates. Most antenna aligners on the market don't have the ability to be updated from an app. Instead, you have to send the device in for costly software and hardware updates. Or, potentially just purchase a whole new unit. Multiwave built a device designed to stand the test of time and updates are as simple as opening the app.
The Tool
---
We've talked a lot about the app, but what about the aligner itself? Well, it's a pretty impressive piece of equipment – and boasts several features that separate it from the competition. The patented bracket allows the Aligner to be mounted securely and directly to most antennas without the need for costly accessories. The bracket is engineered to enable 18 different mounting configurations which help the tool automatically provide the Azimuth, Tilt, and Roll without having to do any math.
The SmartAligner includes an easy to read backlit LCD screen that provides the information you need to do a proper alignment. A 3-point design provides more accurate alignment than any other product in its category. It does this by capitalizing on the best-in-class sensor spacing without increasing the size and space requirements of the tool. Last, but not least, the Aligner comes with a heavy-duty waterproof case so you can make sure to safely and securely transport your Aligner wherever the job may take you.
For more information about the Antenna Aligner click here to contact one of our Gear Experts®.
→ Click here to check out the Multiwave SmartAligner
→ Click here to check out our full selection of SmartAligner accessories
→ Click here to check out our past Multiwave blog posts
→ Click here to see our video series on the Multiwave SmartAligner App
**The content of this blog is not intended to replace proper, in-depth training. Manufacturer's instructions must also be followed and reviewed before any equipment is used.
Future-Proof Antenna Alignment: The Video
---
Gear Up with Gear Experts: The Podcast
---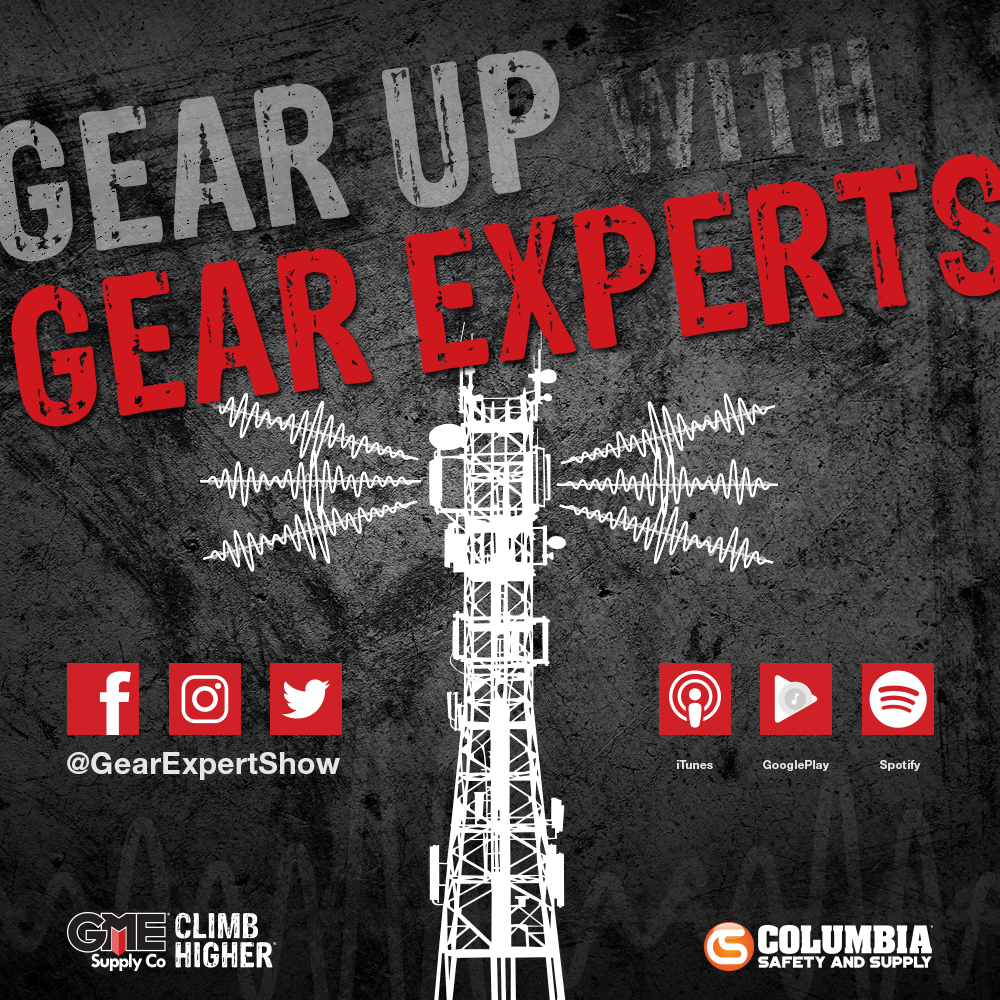 If you haven't already checked out Gear Up with Gear Experts, our podcast dedicated to at-height, industry, and construction, it is available for download! You can find it on all major podcast listening platforms like Apple Podcasts, Spotify, Google Play Music, + your favorite podcatcher of choice. And, you can head on over to gearexperts.com to follow us on social media, check out our detailed show notes, and sign up for updates.
Get Social
---
Be sure to follow us on social media to keep up with everything GME Supply has going on.
Facebook | Instagram | YouTube | Twitter | LinkedIn

We're Also on Snapchat
---
Simply snap or screenshot this image ↓ to follow GME Supply!