The tree care industry is an important part of our world. Arborists and other tree care professionals dedicate their lives to keeping people and homes safe, planting trees, and caring for trees to allow them to thrive and preserve nature for the next generation. But that doesn't mean that tree care is a "walk in the park". It's a dangerous job and the equipment that tree care professionals use can be the difference between a job well done and a terrible or even fatal accident. This week our Gear Experts® are going to outline the must-have equipment for every tree care professional.
Harness
---
Spending all day climbing trees is by no means easy. Having a comfortable harness can help make the job a little bit easier, though. A harness is one of the most important gear choices you will make. Not only will you be wearing it for most of the day, but it is where all of your other gear comes together to keep you safe and productive on the job. Some things to look for when choosing your tree care harness include padding, back support, D-rings and connection loops, and shoulder straps.
Padding can truly be the difference between comfort and misery. Having padding strategically placed in areas like leg supports and shoulder straps can have a huge impact on productivity. Back supports can come in handy, too. Working at-height isn't exactly gentle on the back. A high-quality back support helps you push through to get the job done. Depending on what type of work you will be doing, how much gear you need to take with you, and whether you need additional support, additional D-rings, connection points, and shoulder straps are all things to consider.
Pulleys
---
Pulleys can be useful for a variety of tree care projects. The type of pulley and the capabilities that it has will depend on what you are trying to accomplish. However, some things to look for when picking a pulley will include the weight, max rope size, sheave, and if it is a single or double pulley.
When you are spending all day climbing trees, the last thing you want to have to deal with is a bunch of heavy equipment weighing you down and tiring you out. If you don't need a huge pulley that is made of a heavy material saving the weight will be well worth it in the long run. Now imagine getting to the job site, getting everything set up, and realizing that the pulley you need to complete the job doesn't work with the rope you brought. That is why it is important to consider max rope size when selecting a pulley.
The sheave is the grooved wheel that is mounted inside the pulley that holds the rope in place. A sheave spins on an axle or bearing inside the frame of the pulley. The reason why it is important to pay attention to the sheave is that they come in a number of different shapes which are designed for different styles of ropes and wires. Whether or not the pulley is a single or double just depends on what you will be using the pulley for.
Rope, Rope Devices, and Hitch Cords
---
Pulleys and a harness aren't very effective without rope. Not only does rope protect you from hitting the ground in the event of a fall, but it can also serve a range of other purposes. Those purposes can be amplified with rope devices and accessories. Things like ascenders, fall arresters, throw bags, rigging plates, swivels, and a whole slew of different devices can help you achieve your rope's full potential.
Saws
---
A saw (whether handheld or mechanical) is pretty much required when it comes to tree care because cutting down or trimming a tree with your bare hands isn't easy (trust us… we tried). The type of saw that will be best for the job will depend on what you are doing. For example, if you are pruning trees, a hand saw might be more effective. On the flipside, if you are cutting at the base of the tree, a chainsaw will be more effective.
If you've got questions about tree care or finding the right equipment to get the job done, click here to contact one of our Gear Experts®.
**The content of this blog is not intended to replace proper, in-depth training. Manufacturer's instructions must also be followed and reviewed before any equipment is used.
→ Click here to see our full selection of tree care gear
Arborist Saddle Comparison: The Video
---
Gear Up with Gear Experts: The Podcast
---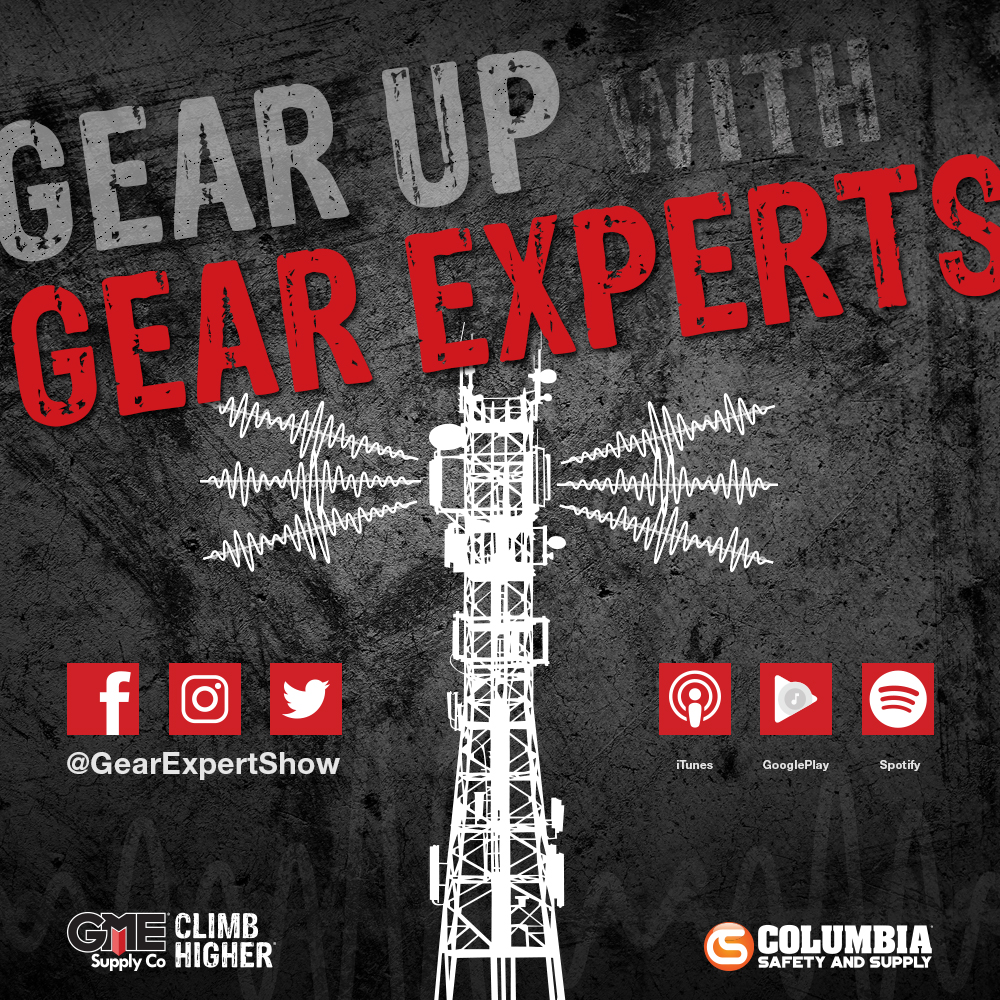 If you haven't already checked out Gear Up with Gear Experts, our podcast dedicated to at-height, industry, and construction, it is available for download! You can find it on all major podcast listening platforms like Apple Podcasts, Spotify, Google Play Music, + your favorite podcatcher of choice. And, you can head on over to gearexperts.com to follow us on social media, check out our detailed show notes, and sign up for updates.
Get Social
---
Be sure to follow us on social media to keep up with everything GME Supply has going on.
Facebook | Instagram | YouTube | Twitter | LinkedIn
We're Also on Snapchat
---
Simply snap or screenshot this image ↓ to follow GME Supply!