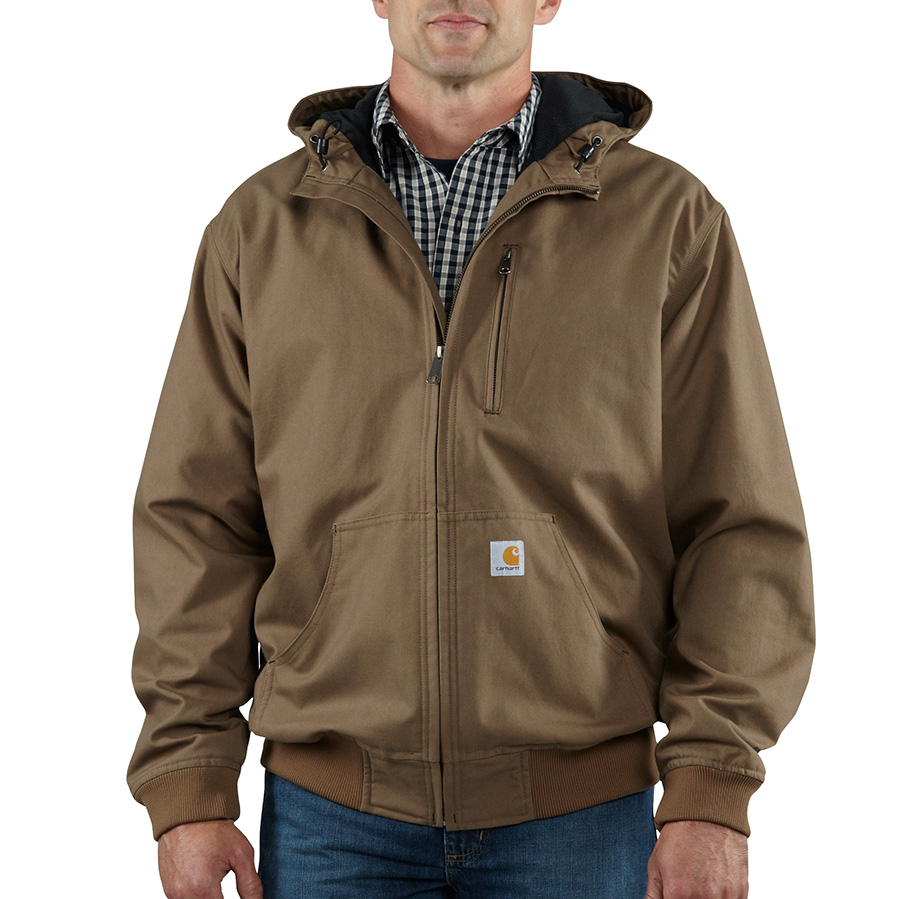 Bring on the rain, mud, snow and sleet. With the right set up from
Carhartt
, you will be able to withstand it all. If you've ever been out on the job in any of these tough conditions, you know that the right jacket or set of coveralls can make all the difference in how a workday goes. That's where Carhartt's innovation and high-quality construction comes in. Their entire line of outwear and work wear is tough-as-nails and is made to hold up to whatever you put it through. Their outerwear is comfortable, yet durable. They test all their fabrics way before they're made into clothing. If it's not the best, it doesn't get the Carhartt name. After it's been given the ok by the guys in the lab coats, it's constructed with heavy-duty zippers and triple-stitching, guaranteeing that it has no weaknesses. For your bottom half, put on a pair of their pants, jeans or shorts. It doesn't matter whether you choose traditional, relaxed, loose or dungaree fit… each one is made with premium fabric and designed to be comfortable from day one. You can get them with different linings, double-fronts for durability, even FR rated for those working near flames. Carhartt certainly has the ideal pair for you. If you need extra protection from the elements, have a looksee at Carhartt's selection of bibs and coveralls. They've got heavy-duty fabric and metal rivets along with triple-stitched seams so they'll stand up to any condition that you could possibly face.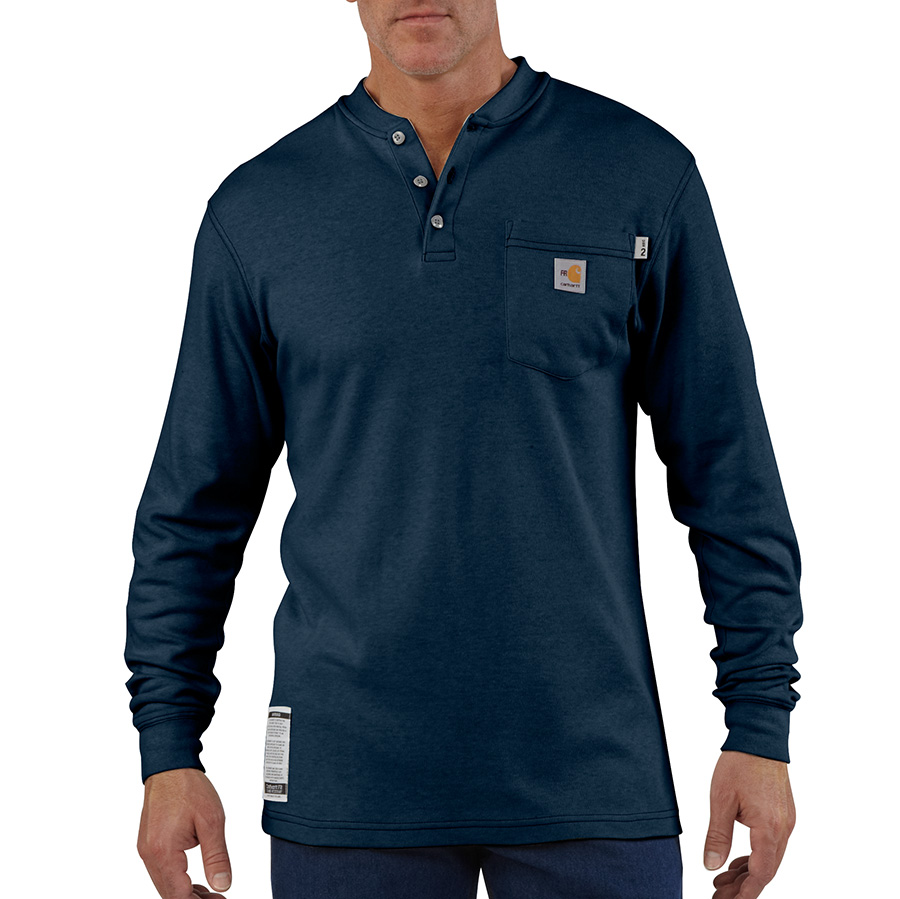 Just as durable as the rest of the Carhartt line, their shirts are great to have under your jacket. Some are available in a Work-Dry
®
material that will wick sweat away. You can get a button-up or a comfortable Henley style. And they have FR shirts to go with your FR pants.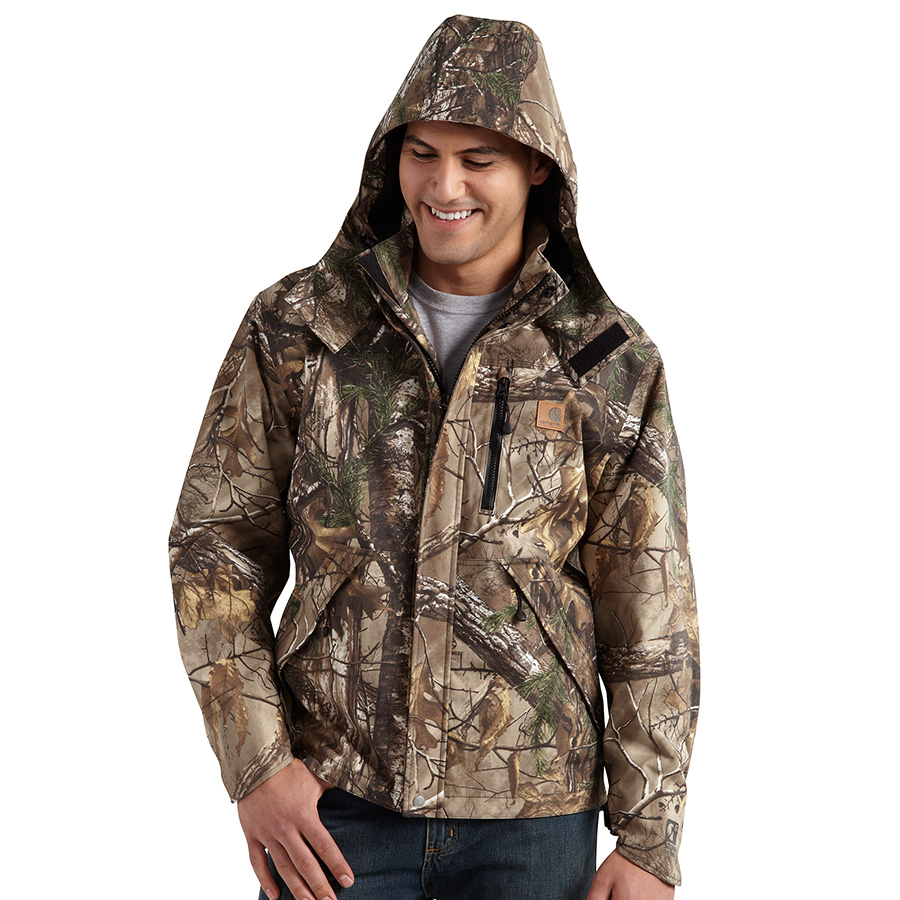 Done working and ready to hit the woods? Well, you're in luck. Carhartt also has a complete line of Real Tree and Mossy Oak camo gear. Jackets, pants, bibs, gloves, boots, hats… you name it, they have it. Head over and take a look at all the Carhartt gear. There's even more that we don't have online, so if you don't see exactly what you're looking for,
chat us online
or call one of our customer service folks to get set up with just what you need.