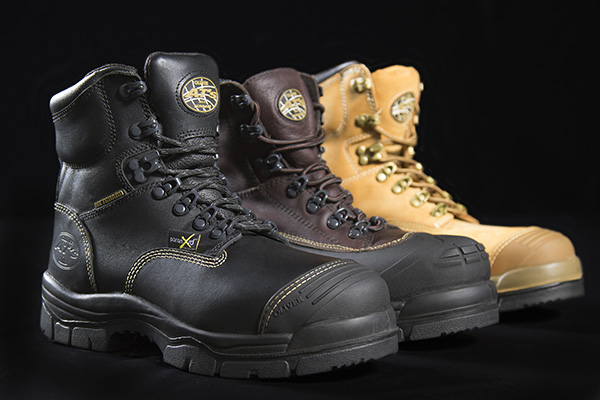 On the list of things that need to be protected while you're working, the foot might be pretty low. Cause really, now often do you think about your feet? Probably only when there's a problem.
Workers can be exposed to a lot of different hazards while on the job. Slippery surfaces, falling objects, climbing hazards or even fire and electricity could all be present. And that's just a few potentials. All of these risks can be reduced if you use the right stuff. That's where we come in.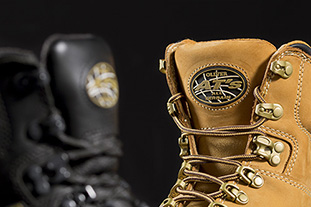 Oliver Safety Footwear makes some beastly boots. They have a selection anywhere from general purpose leather boots to chemical-resistant boots to metal fabrication and smelter boots. They've been in the boot business since the mid 1800's so they've had a lot of time to work out all the kinks.
Plus, they've incorporated a bunch of new technology into their footwear. Poron® XRD™ is a material that's flexible and comfortable until that sledge hammer you were holding hits it. This stuff actually stiffens during impact to protect your foot. Besides that, they have a natural shaped toe cap so your tootsies don't get crowded and they're also known to have some of the most comfortable soles in the game.
If a wintery, slippery surface is a threat, we have a few options to up your traction factor.
Ergodyne's Trex line turns your run-of-the-mill work boots into friction hogs. They come in a variety of styles and if you wear down their heat-treated carbon steel studs, those can be swapped out with new in no time.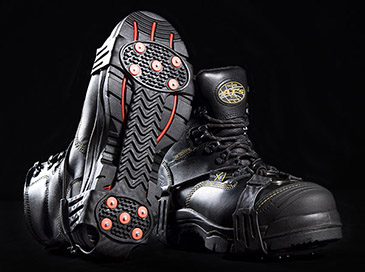 Next, YakTrax has a nice collection of different products to keep you safe on snow and ice. Their "Walk" version is an everyday option for walking to and from work or out with the dog. The Pro style will get the job done in more intense situations, like if you have to run or carry heavy weights.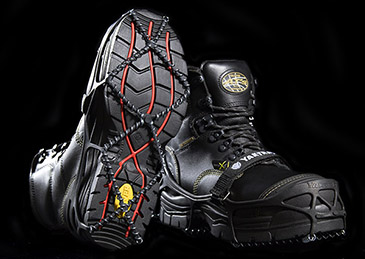 Finally, ICEtrekkers. The folks that make them started out making chains for vehicles, but got in the human traction arena a bit later. Their Chain and Diamond products are good enough for a semi-tires, but small enough for your foot-shaped tires (boots).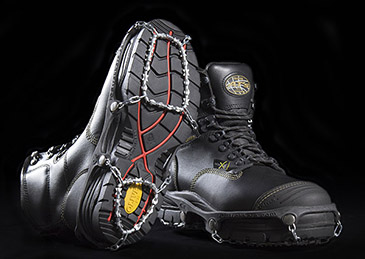 Obviously, there may be specific regulations for footwear and what-not that you need to follow for your job. Check with your employer and see, then give us a call or chat us online and we can get you set up.