When it comes to performing antenna alignments, ensuring accuracy is extremely important. And, with the roll-out of 5G well underway, that accuracy is even more important. This week, our
Gear Experts®
 are going to break down the
3Z RF Vision Antenna Alignment Tool's
line of sight capabilities.
New Mandates and Why Line-Of-Sight is Important for 5GÂ 
---
 
One of the US major wireless carriers recently issue a mandate requiring antenna installers to include pictures taken by their alignment tool (also referred to as Line-Of-Sight Images or LOS) in their close-out reports. This mandate also requires installers to notify RF engineers of any near-field obstructions. The new mandates for LOS are especially important when it comes to setting up 5G networks. It's important because near-field blockage can quickly render beam forming links unusable.
The Future of Antenna Alignment
---
 
The future of antenna alignment will be antenna aligners with cameras built-in. A visual line-of-sight image for each antenna in a mobile network is proving extremely valuable for RF engineering teams when making coverage and capacity decisions. With the
RF Vision Antenna Alignment Tool
 from
3Z
generating LOS reports is easier than ever. The RF Vision is the only antenna alignment tool with a mechanically aligned built-in camera that features augmented reality capable of meeting this requirement.
The Camera
---
 
The built-in camera allows RF engineers to visually identify obstacles and optimize equipment accordingly. Examples of obstacles include trees, buildings, power lines, and other man-made or natural structures. It also allows the engineers to visually verify coverage objectives for each antenna as well as visually identify capacity challenges. Capacity challenges include things like stadiums, shopping malls, and other places where large groups of people gather. Lastly, it allows the engineer to see exactly what the technician is seeing - which can improve communication.
Reports
---
 
The RV Vision embeds LOS images with recorded alignment data like sector, site ID, target measured azimuth, tilt, and roll to create quick, clear, and concise reports - giving both the contractor and carrier piece of mind. Report generation and sharing is also extremely easy. Once you ensure the antenna is correctly aligned using the built-in augmented reality and bullseye targeting system, simply click the disc icon on the device, save the PDF report, and share it from a mobile device in real-time. For more information on using the bullseye targeting system,
click here
to check out our video over that process. → 
Click here
 to see the RF Vision Antenna Alignment Tool → 
Click here
 to see all 3Z products.
**The content of this blog is not intended to replace proper, in-depth training. Manufacturer's instructions must also be followed and reviewed before any equipment is used.
3Z Antenna Alignment Tool: Line-Of-Sight: The Video
---
 
 
Gear Up with Gear Experts: The Podcast
---
 
If you haven't already checked out 
Gear Up with Gear Experts
, our podcast dedicated to at-height, industry, and construction, it is available for download! You can find it on all major podcast listening platforms like 
Apple Podcasts
, 
Spotify
, 
Google Play Music
, + your favorite podcatcher of choice. And, you can head on over to 
gearexperts.com
 to follow us on social media, check out our detailed show notes, and sign up for updates.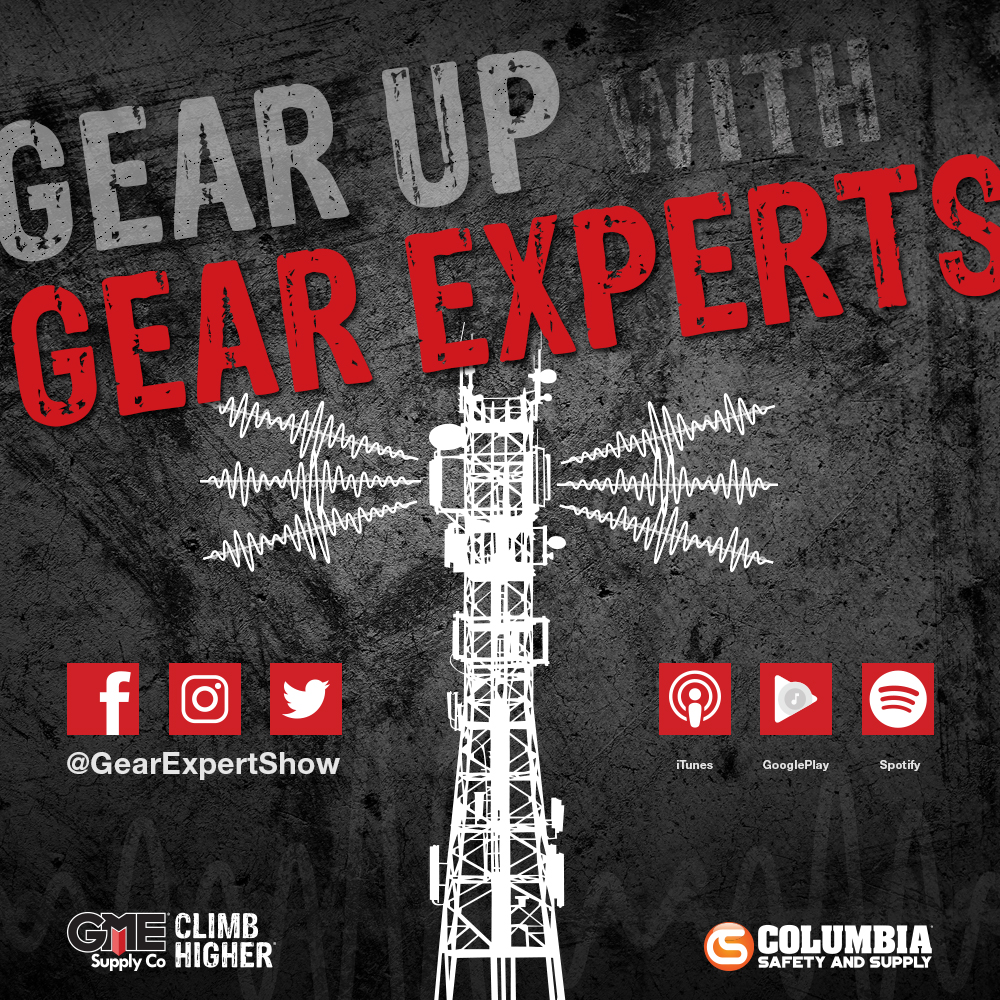 Get Social
---
Be sure to follow us on social media to keep up with everything GME Supply has going on.
Facebook
 | 
Instagram
 | 
YouTube
 | 
Twitter
 | 
LinkedIn