When it comes to working in at-height, industry, and construction there is no shortage of dangers. From the risk of falling, heat stress, and cold stress, to dropped tools and deadly gasses, the job site is a minefield of potential hazards. One lesser-known (or at least less frequently talked about) are the dangers of vibrations. This week our Gear Experts® are going to discuss the dangers of vibrations and how the use of Anti-Vibration Gloves can help protect you.
Bad Vibrations
---
When the Beach Boys wrote Good Vibrations, they definitely weren't talking about the kind created by power tools. Using power tools is common on the job site and hard to avoid. Power tools are great – they make extremely difficult tasks easier and save valuable time by making quick work of tasks that would take a lot longer by hand. But, the battery or plug powered devices are pumping out a lot of power and in turn, create a lot of vibrations when in use. Overexposure to those bad vibrations can lead to Hand-Arm Vibration Syndrome (HAVS).
Hand-Arm Vibration Syndrome (HAVS)
---
HAVS is diagnosed in three main components.
Peripheral Neuropathy of the Hands
This component can cause a loss of dexterity, tingling, and numbness.
Secondary Raynaud's
This component is sometimes referred to as vibration white finger (VWF) and has been described the BC Medical Journal as the most dramatic manifestation of HAVS. Secondary Raynaud's produces intermittent whitening of the fingers. It typically starts at the tips of the fingers and will travel up your fingers as the disease progresses. You may also experience tingling, pricking, chilling, burning, or a numbing sensation.
Musculoskeletal Issues
This is the broadest and least defined of the three HAVS components. Symptoms of musculoskeletal issues include weakness, pain of the hands, wrists, forearms, and elbows, and discomfort.
Preventing HAVS
---
HAVS is a serious condition and has been around for decades, but preventative measures can be taken to reduce the effects of vibrations on your hands and arms. Anti-Vibration Gloves have been specifically designed to help prevent the vibrations made from power tools and heavy machinery from making it to your body. But, as with all equipment, knowing the right ones to use is important.
ANSI S2.73 // ISO 10819
---
The ANSI S2.73 standard for anti-vibration gloves outlines testing requirements and certifies that the gloves meet or exceed the requirements.
This standard requires that the gloves meet the following specifications:
Must have a full finger design;
Must reduce "medium range frequencies" (also referred to as TM) by at least 10% compared to a bare hand;
Must reduce "high range frequencies" (also referred to as TH) by at least 40% compared to a bare hand;
Must have padding no more than 8mm thick in the palm;
Must have at least 50% more padding in the fingers and thumb; and
Must not have any break between the palm pad base and fingertips.
For more information on anti-vibration gloves, click here to contact one of our Gear Experts®.
**The content of this blog is not intended to replace proper, in-depth training. Manufacturer's instructions must also be followed and reviewed before any equipment is used.
→ Click here to see our selection of anti-vibration gloves.
Gear Up with Gear Experts: The Podcast
---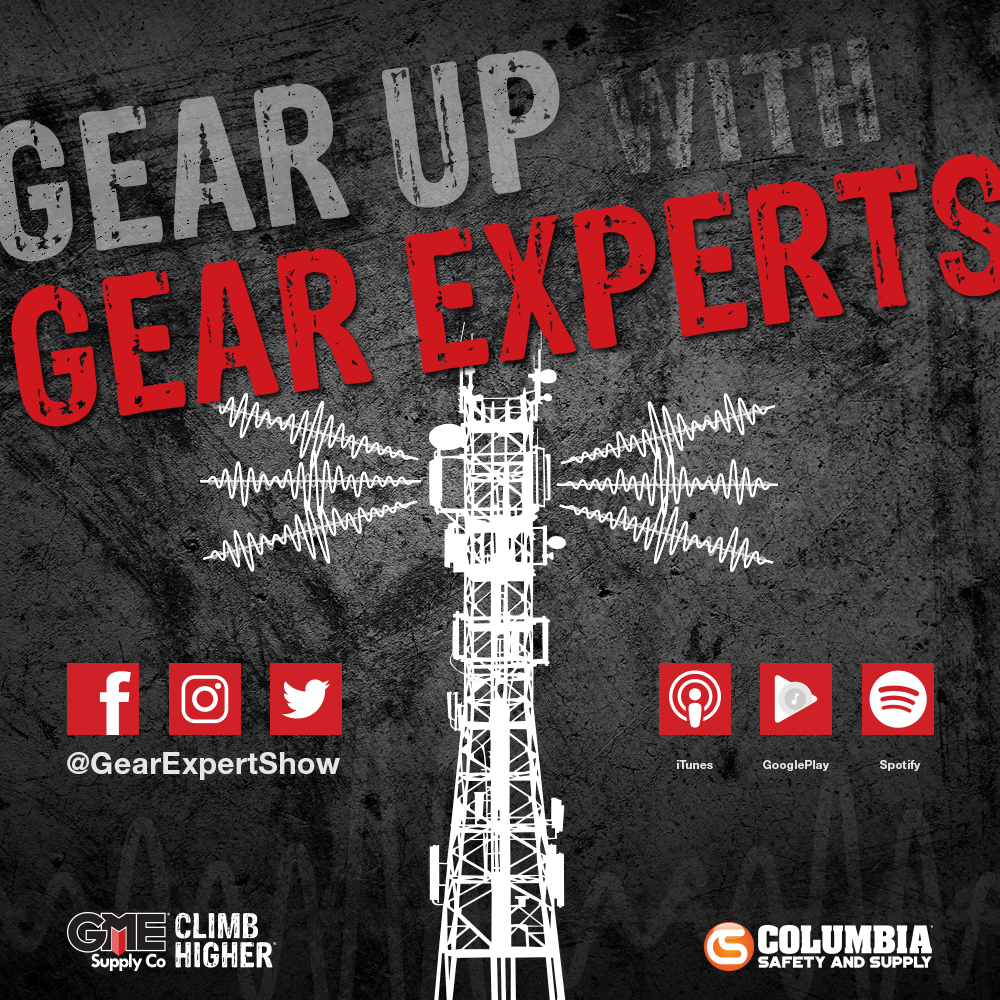 If you haven't already checked out Gear Up with Gear Experts, our podcast dedicated to at-height, industry, and construction, it is available for download! You can find it on all major podcast listening platforms like Apple Podcasts, Spotify, Google Play Music, + your favorite podcatcher of choice. And, you can head on over to gearexperts.com to follow us on social media, check out our detailed show notes, and sign up for updates.
Get Social
---
Be sure to follow us on social media to keep up with everything GME Supply has going on.
Facebook | Instagram | YouTube | Twitter | LinkedIn

We're Also on Snapchat
---
Simply snap or screenshot this image ↓ to follow GME Supply!