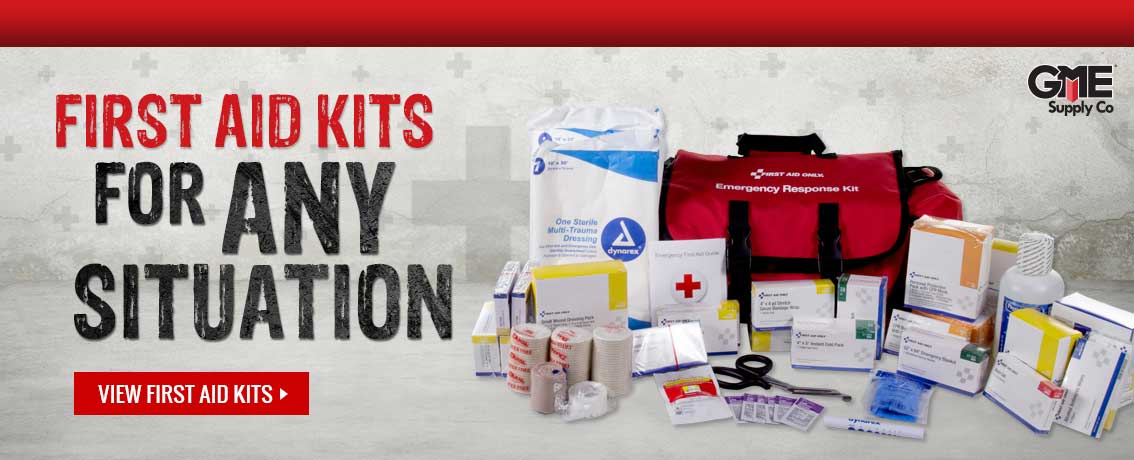 While we all would like to live in a world where accidents don't happen. Unfortunately, that is not the case. Being prepared for accidents can make all the difference in emergency situations. One important aspect of that preparedness is having a first aid kit on site and fully stocked. This week our Gear Experts® are going to break down ANSI requirements for first aid kits.
ANSI Z308.1
---
The ANSI Z308.1 standard sets the standard for minimum requirements for first aid kits and their contents. Each kit is classified by the assortment and quantity of first aid supplies to treat injuries and illnesses common to workplaces, such as major and minor wounds, minor burns, sprains and strains, and eye injuries. There are two kit classes and 4 classifications depending on the contents and size of the kit.
ANSI Kit Classes
---
The kit classes for an ANSI approved first aid kits are broken down into two classes: Class A and Class B.
Class A
Class A kits are designed to deal with the most common types of workplace injuries like minor cuts and scrapes, sprains, etc.
Class B
Class B kits, on the other hand, are designed with a more varied type and quantity of supplies. They are intended to deal with injuries in more complex or high-risk environments.
Kit Classifications
---
Kit classifications further break down kits based on portability, mounting options, resistance to water, and corrosion and impact resistance. These classes are expressed as Type 1, 2, 3, or 4.
Type 1
Type 1 kits are intended for use in stationary, indoor applications. They are not portable and should have means to be mounted in a fixed position.
Type 2
Type 2 kits are intended for portable, indoor applications. These should be equipped with a carrying handle.
Type 3
Type 3 kits are intended for portable use in mobile indoor and outdoor settings. They should have the ability to be mounted and contain a water-resistant seal.
Type 4
Type 4 kits are intended for portable use in mobile industries or outdoor applications where the potential for damage due to environmental factors and rough handling is present.
Supplies
---
The standard also specifies the minimum amount of supplies to be included with each kit as well as the minimum size or volume of the kit itself. Lastly, the standard specifies that the kits contain first aid supplies in uniform-sized color-coded boxes. Below we feature a chart that outlines these requirements.
We'd also like to note that unfortunately, some materials in first aid kits do have expirations dates. So, it's important to routinely check your kits for expired materials and replace them as needed. We also recommend that you refill items that have been more than 60% depleted. This will help ensure that you always have the supplies you need when you need them.
Build vs. Buy
---
Now you're probably wondering whether it is better to build your own kit or buy your kit. The answer is both. Building your own kit may be something that you want or feel you need to do. Not every job site is the same, so you may want a custom kit that has supplies in addition to the ones that come in standard kits. The important thing to remember is that you include everything required by the ANSI Z308.1 standard.
If you don't want to build your own kit, we've got a full selection of pre-built ANSI complaint kits. They come in every shape, size, and classification so you can be in compliance no matter what the job site situation is. You can still add further customization to these kits by adding additional job site specific items. The kit includes everything that is required with extra space for everything that you need.
Free Poster
---
We've made this blog post into a free downloadable poster available in our Knowledge Base. Click here to download the poster. And, if you have any questions about first aid or which kit you need on the job site, click here to contact one of our Gear Experts®.
→ Click here to see our full selection of first aid kits
**The content of this blog is not intended to replace proper, in-depth training. Manufacturer's instructions must also be followed and reviewed before any PPE is used.
First Aid: The Video
---
Gear Up with Gear Experts: The Podcast
---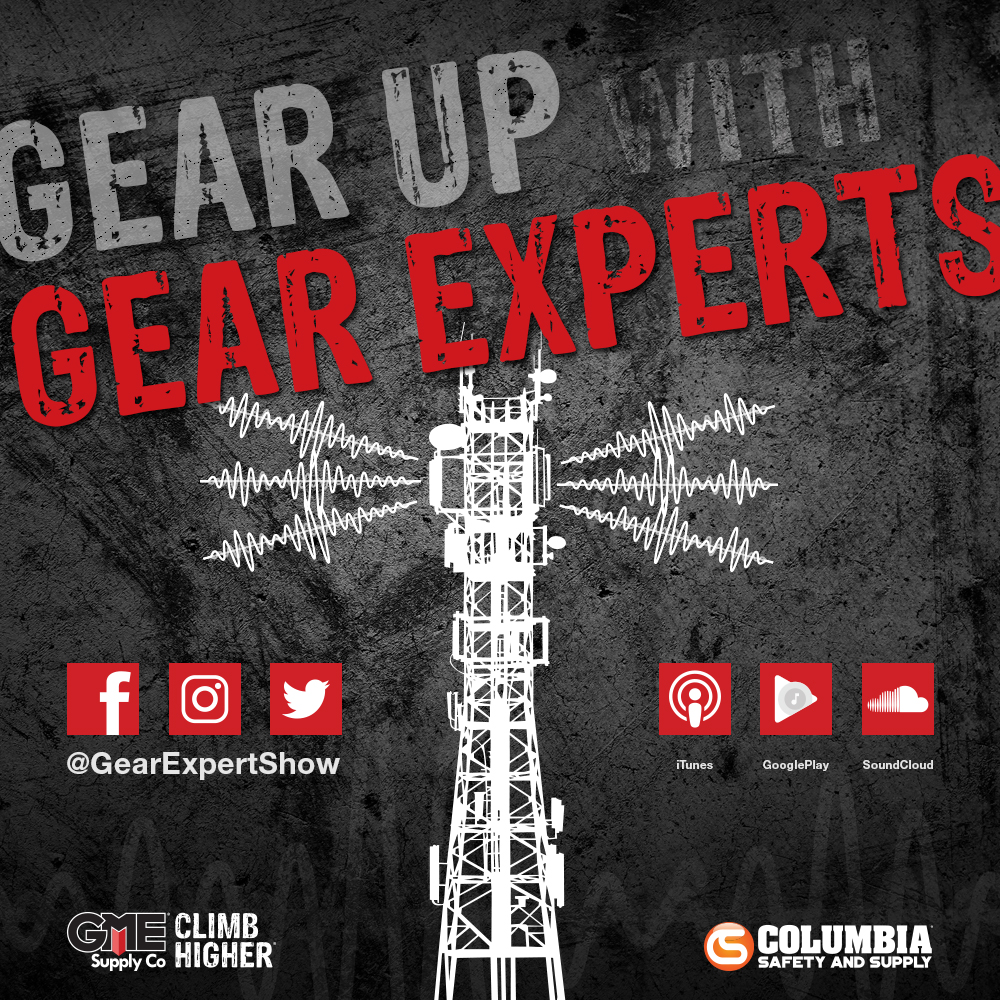 We're also proud to announce Gear Up with Gear Experts® - A podcast dedicated to at-height, industry, and construction. Gear Up with Gear Experts® is available via your podcast listening platform of choice and in each episode, the hosts (Alex Giddings & John Medina) bring in a gear expert or industry leader to talk about gear, gear safety, tips, and tricks. To find out more about the show and sign up for alerts, head on over to gearexperts.com.
iTunes | Spotify | Google Play Music
Get Social
---
Be sure to follow us on social media to keep up with everything GME Supply has going on.
Facebook | Instagram | YouTube | Twitter | LinkedIn

We're Also on Snapchat
---
Simply snap or screenshot this image ↓ to follow GME Supply!