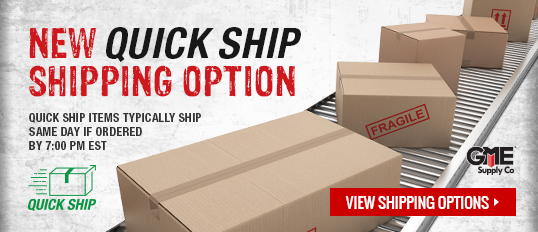 Whether you are working on a tower, wind turbine, solar panels, or in a tree, the gear you need to get the job done and stay safe is important. Having the gear you need when and where you need it is the difference between a job being done on time and pushing your entire schedule back days or even weeks. Here at GME Supply we know that time is money and getting your equipment on time is a priority. That's why our Gear Experts® are going to talk about our commitment to shipping.
Why is Shipping Important?
---
We know that a new job can come up at the drop of the hat. While you may have most of the equipment you need to complete that job, there may be specialty equipment that you need to order and have ready on the job site within a few days. For example, if you just accepted a job where you are going to need a selection of tower consumables from Izzy Industries like zip ties, compression lugs, coax block hardware kits, stainless steel hose clamps, coax support blocks, and heat shrink sealers – you probably don't have all of that just laying around. So, you need to order it, and have it delivered to your hotel – and fast! If not, it could cause delays that lead to lost profits or worse.
Introducing Quick Ship!
---
In mid-2018 we introduced a new feature called Quick Ship. Quick Ship products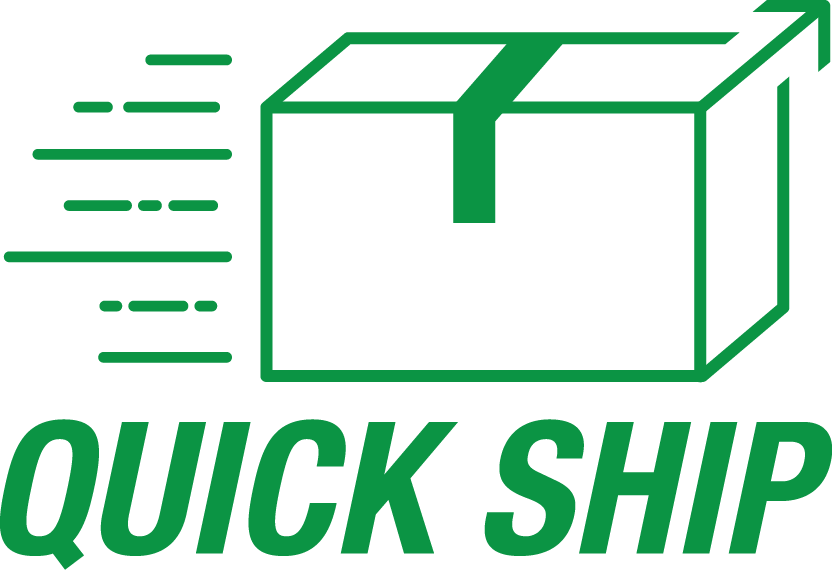 are represented by this logo and can be seen on any product that qualifies for our Quick Ship program. Our Quick Ship feature is a revolutionary program that allows you to know which items are available to be shipped out from one of our warehouses the same day as long as the order is placed by 7 pm EST. The Gear Experts® here at GME Supply work hard every day to make sure that our most popular and commonly used items are in stock and ready to ship with Quick Ship as soon as you make an order.
What You Need. When and Where You Need it.
---
Quick ship isn't our only shipping feature or perk, either. We've got a whole range of shipping options and services to ensure that you have the equipment you need, when and where you need it. Be sure to check out our shipping policy to learn what products qualify for free shipping. Beyond that many of our items have multiple shipping options like next-day air, Saturday delivery, and more. For a complete list of available shipping options simply go to your cart and enter your shipping location.
Here to Help!
---
We don't take the title of Gear Experts® lightly. It is our promise that we will give you professional, courteous, and prompt service and that your order will be shipped in a timely manner, error-free, every time. We do not process orders during the weekend, so be sure to factor that in when selecting your shipping method.
If you have questions about shipping and shipping times, click here to contact one of our Gear Experts®.
And, to learn more about our selection of tower consumables from Izzy Lugs and Izzy Industries, be sure to check out this video ↓
Tower Consumables from Izzy Industries:
---
Get Social
---
Be sure to follow us on social media to keep up with everything GME Supply has going on.
Facebook | Instagram | YouTube | Twitter | LinkedIn

We're Also on Snapchat
---
Simply snap or screenshot this image ↓ to follow GME Supply!