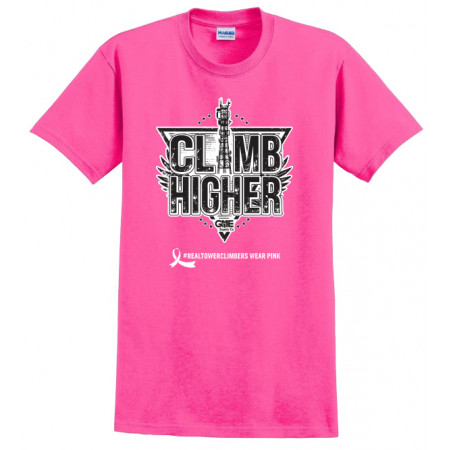 October was breast cancer awareness month. This year we continued our tradition of helping the fight for the cure with our #RealTowerClimbers Wear Pink campaign. During the course of the month we offered our limited edition GME Supply "Climb Higher" Breast Cancer Awareness T-Shirt to our customers and employees. 100% of the proceeds were donated to our local Susan G. Komen chapter and this year we were proud to donate nearly $1,000 to the cause.
Breast cancer is a cause that is near and dear to our hearts here a GME and we strive to make the biggest positive impact that we can. While the month of October is over, we still have some limited edition T-Shirts left in stock and 100% of the money made from these shirts will continue to be donated to breast cancer research.
If you would like to help GME supply continue our fight for the cure please click here to pick up your limited edition shirt.