3M Fall Protection (formerly Capital Safety) has identified a limited number of Lad-Saf X2/X3 sleeves with the locking lever not working properly. This condition can allow the sleeve to disengage from the cable during use. The assembly error is believed to affect only a limited number of units and has been corrected. There have been no accidents or injuries related to this issue.
End-users: Immediately conduct an inspection (see below). This inspection is part of the pre-use inspection recommended for all X2 (#6160030) and X3 (#6160054) sleeves as described below. If you find an affected sleeve, remove the sleeve from service and contact our Customer Service department at 800-328-6146 (prompt #2012) or email LADSAFNA@mmm.com to obtain a return authorization. Upon receipt of the affected sleeve, we will ship you a replacement sleeve within 24 hours at no charge.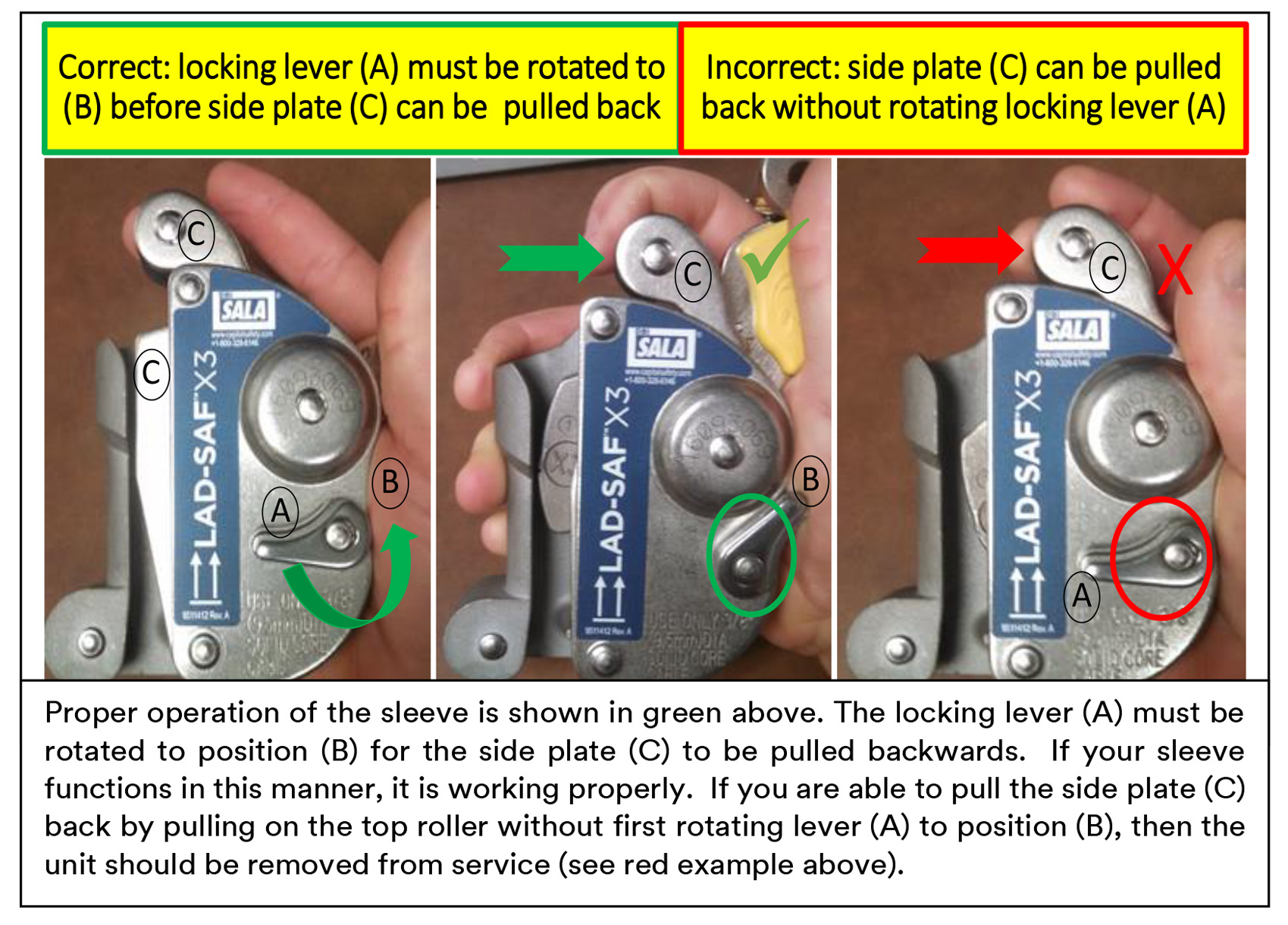 For further information on the operation and use of the Lad-Saf X2 & X3 sleeves, see video at https://youtu.be/IjknN2vkE2w or scan this QR code to view the video on a mobile device.
Please direct any additional questions you may have to 800-328-6146 (ext. 2012) or email LADSAFNA@mmm.com.