It's finally here. The Rock Exotica P55 Omni-Block. This thing is a beast.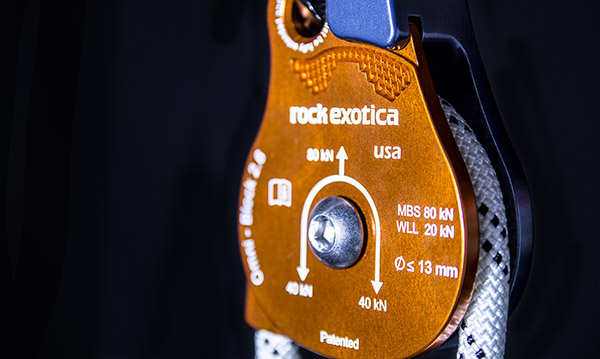 With a monstrous 80 kN MBS, this thing is a must for lifting and rigging. It combines all the things that people love about the Omni-Block family – machined aluminum construction, efficient ball-bearing sheave, and super-smooth swivel – with enough strength to handle what a capstan can throw at it. Learn more about it in our latest video:
Get it into your lifting and rigging arsenal, and make work easier. Consider swapping it out for your standard hand line block in capstan kits. Put it in your rescue kits for a versatile, super-efficient solution.
There are of course an entire line of Omni-Blocks. We've covered them before in other blog posts. They range in size from 1.1" all the way up to the 2.6" sheave of the P55. They can also be had in single or double sheave designs. Some even have a becket at the bottom to be incorporated into haul systems. Others come in a blackout design, which is useful for stage rigging or tv and movie production.
They all have super-efficient ball-bearing designs, and look as great as they function. See all the other Omni-Blocks, as well as everything else from Rock Exotica here.