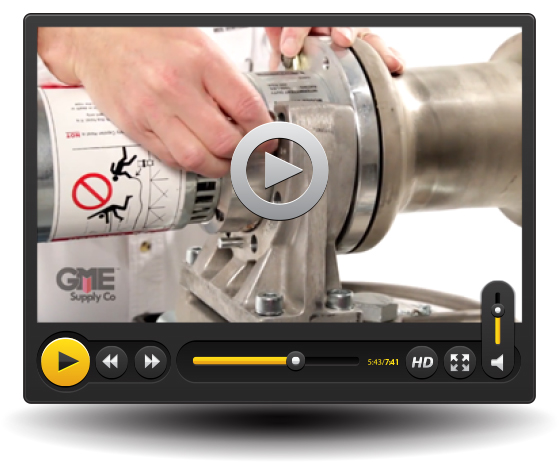 AB Chance Capstan Hoists are manufactured in the USA. They're built to last and basically do one job. And, they do that one job really, really well.
Make things easy for yourself by rigging one of these catheads to the back of your truck and get to lifting. They deliver high torque rope pulling muscle and do it with ultimate precision. Using the foot control, you can move a load in small increments to get it exactly where you need it. Once you have it there, use the optional rope lock device to keep it there.
The capstan's design is made to handle rugged jobs. It might be compact, portable, and lightweight, but it's made for heavyweight tasks. And, because of its size, it fits into remote and difficult to access work sites.
Pair it up with the AB Chance Capstan Hitch Mount and the Swivel and C-Bracket and you've got a powerhouse, truck-mounted lifting solution. The unique swivel bracket allows you to swing the capstan to the correct angle, even if you can't align your truck perfectly. The great thing about this bracket is it is very easy to use. No kicking and yanking to get the capstan positioned. Just pull the pin and swivel it into position.
On top of the capstan is the specially designed rope hook. It may look like a handle, but it serves a very special purpose. It wraps around the end of the drum, preventing the rope from slipping off in the event the line slides down the drum. If your rope hook is damaged or misplaced… no worries. Grab yourself a replacement.
The optional rope lock device is a must-add accessory. Once you have it attached, you don't have to worry about the rope leaving the drum. While you're lifting, the rope travels through the lock easily, but once the capstan stops turning, the device grabs the rope and holds it in place.
For more information, check out the official tutorial on setting up your AB Chance Capstan hoist. We brought in an expert from Hubbell Power Systems, one of the designers behind the cathead and mounting system, to make an instructional video, to walk you through setup and use of the capstan. And as always, give us a call or chat us online for any more questions.