Milwaukee M18 Jobsite Radio/Charger
Milwaukee is bringing the jams in 2014 with their new Milwaukee M18 Jobsite Radio/Charger. This isn't your normal radio. It's an industry first with Bluetooth connectivity, so you can keep your phone in your pocket while streaming music to the radio. Also, it doubles as a charger for M18 batteries for all your tools, and USB for all your devices. Combine that with durability and dependability that Milwaukee is known for, and you've got a must-have item for every job site.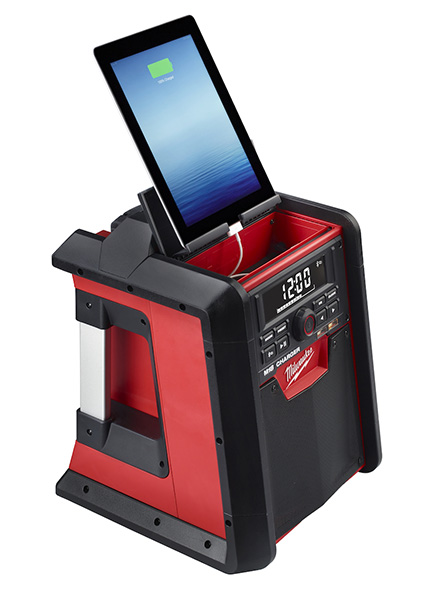 Ergodyne New Retractable Tool Lanyards
Ergodyne announced an expansion of their Squids Tool Lanyard Line to include a new set of retractable tool lanyards. They combine the safety and security of a tool lanyard with the convenience of self-setting length options. There are a few different options in the new line of retractable tool lanyards… choose from carabiner or loop ends, or add on other accessory packs.

Kenwood ProTalk LT PKT-23
New from Kenwood in 2014, the ProTalk LT PKT-23 is a powerful business radio in a compact form. This tiny radio only weighs 3.9 oz but still cranks 1.5 watts of power to communicate over a very large area. Radios are a great way to increase productivity, and Kenwood has made it even easier to keep your whole crew connected over an entire job site with this versatile, strong and small radio. (You already know how two-way radios can save you time and money, right?)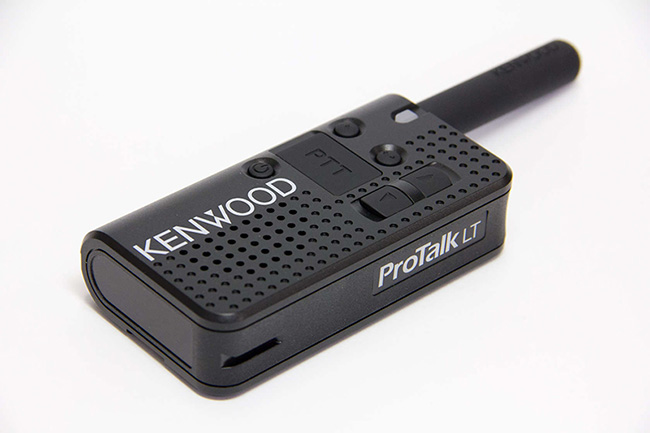 Rock Exotica Enforcer Load Cell
The Rock Exotica Enforcer Load Cell is a compact aluminum load cell that measures force up to 20 kN. It's compact and portable so it can be used "in-line" in rigging systems to measure the load force. Plus, with Bluetooth connectivity, you can monitor wirelessly on your iPhone. It features a "slow" mode for monitoring or "fast" for break-testing. The swivel attachment points diminish potentially dangerous torsional and off-axis forces, and reviewing tests is simple with downloadable graphs on your computer.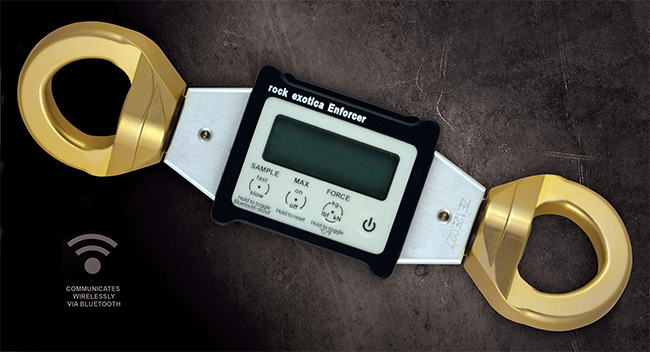 Klein Glow in the Dark Tools
Never lose your tools again with new Glow in the Dark grips from Klein. Specially coated grips on select tools will glow for up to 30 minutes in the dark. They charge in natural or artificial lighting and offer the same durability and dexterity that is expected from Klein. Glow in the dark grips are available in Side-Cutting Pliers, Diagonal-Cutting Pliers, and Wire Stripper/Cutters.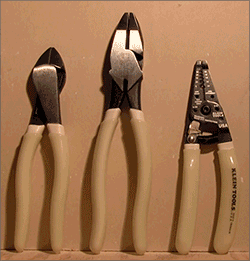 DBI Sala Nano-Lok Edge
You live on the Edge and the Nano-Lok Edge will keep you safe. Designed for foot-level tie-off, and built to the strict ANSI specification for sharp edge application, the Nano-Lok Edge from DBI Sala will allow you to work on the edge without fear. They're available as a single, or twin-leg model, and with a variety of different hook options.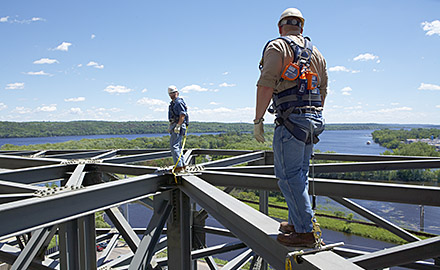 Petzl ASAP
Petzl has a few different products set to roll out in 2014. GME Supply actually got a sneak peek of some of it a few weeks ago, you can see a quick video of us using a lot of it here. Among our favorites was the new ASAP. The ASAP is a mobile fall arrest device that looks just as great as it works. It can also be paired with the new ASAP'Sorber or Absorbica energy absorbing lanyard. They've got a lot more than just that coming out in 2014, so keep an ear to the ground for those.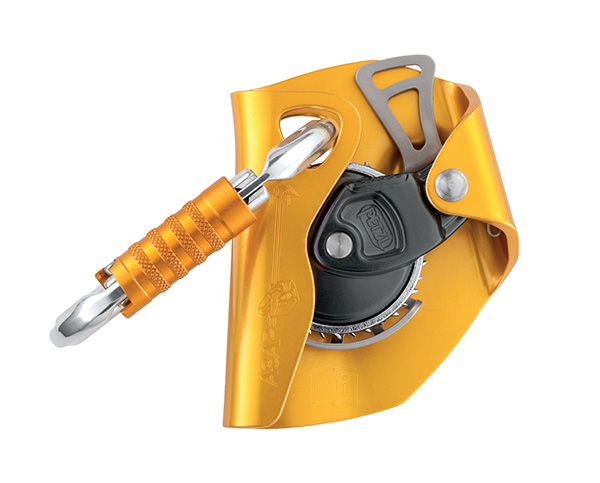 P.S. We also heard from Miller that there will be a fresh AirCore harness coming out. Also, PMI has some awesome Unicore Rope for 2014 which can be found on their website. We don't have all the details on those yet but watch for more info about them right here.