OSHA Regulations Requires Ladder Safety Equipment and Tower Climbing Equipment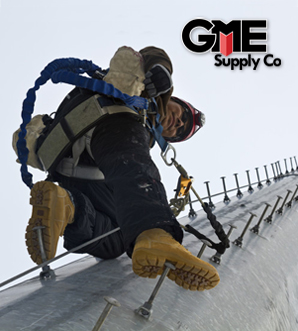 Many workers across the country and beyond perform dangerous activities to earn a living. These workers may climb ladders, work at the top of towers or work on elevated platforms to perform various tasks, and there is always a risk that they may fall and be injured. If you or your own workers perform these tasks, you may be aware that you may be required by federal law to provide them with certain types of ladder safety equipment and tower climbing equipment for their health and safety. OSHA standards may also be in place that may affect you and your workers. Safety equipment may be used to ensure that the workers can climb up and down ladders safely and to prevent them from falling while they are at the top of a ladder performing their tasks.
When shopping for the best tower climbing and ladder safety equipment possible, you want to pay attention to the reputation of the manufacturer, the quality of the equipment and the price. Ideally, you will make an investment into tower safety gear that will keep your workers safe but that also is priced at a reasonable level. If these are the same criteria that you are shopping with today, GME Supply is your best resource.
Through GME Supply, you will find all of the ladder safety and tower climbing equipment that you will need to provide to your workers. With most tower climbing activities, multiple types of gear are needed, and you can rest assured that you will find everything you need conveniently through our website. In fact, we carry everything from steel cables and guides to lower and upper brackets, ladder gates, carabiners, rope grabs and more. In addition, we carry supplies like gear bags, safety harnesses, helmets and other items that may be required to keep your workers safe too.
You can get started shopping for the gear that your workers need to be safe on the job by perusing our website. You will find that we offer highly competitive rates on name-brand merchandise. When quality and value matter most, you can find the gear that your workers need for safety in the workplace through our website.